Last week we had the opportunity to attend the very first WebexOne as a Gold sponsor and Webexceptional award winner. The show focused on "The Magic of 'We.'" Between customers, thought leaders, and technology partners, this collaborative event highlighted the ways Webex is creating solutions for a more inclusive experience, whether meeting in-person, on the go, or in the office. The idea of 10x better experiences was echoed throughout several of the sessions. To put it simply, Webex is focusing on making virtual meetings an even better experience than in-person sessions.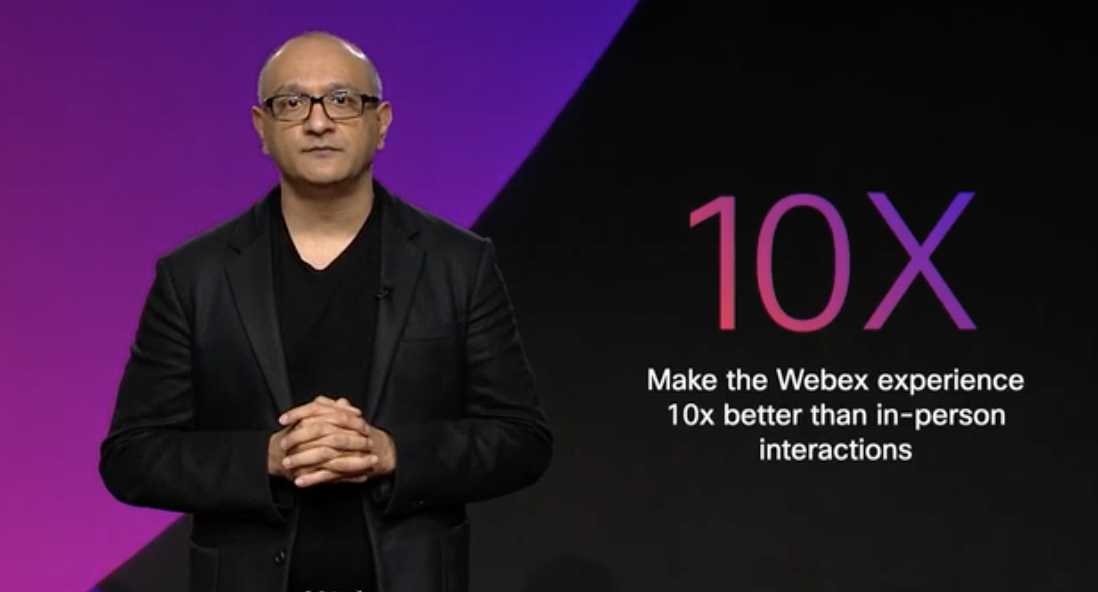 Webex took this to heart in creating new technology to help make meetings more inclusive when you're not meeting in person. In the first keynote session, we were reminded that there are 3 billion virtual workers in the workforce. With such a large portion of people working remotely, it is vital to make their ability to connect and collaborate with their team easy and effective. Not only does virtual work make it easier for individuals to be part of the workforce, but it also opens up the talent pool to employers looking for top-notch talent.
In order to create these next-level experiences, Webex has revamped its platform to combine messaging, meetings, and calling into a single experience that seamlessly flows together. We are happy to share that Appspace will be able to function on these new Webex devices. Some of the new hardware options are the Webex Desk Camera, Webex Desk Hub, and Webex Desk. After getting a peek at how these devices work, the idea of better virtual meetings looks easy with these options! Cisco wrote a blog to share an in-depth look at how these devices will function; read more about it here!
Returning to the office safely was one of the hottest topics of the event. Cisco Webex creates devices for people to use to make them more efficient in the workplace and Appspace we are one of the software technology providers that help enhance those devices to make them even more useful for employees. With our deep integration with Webex, together we are bridging the safe return to the office with team communication, workspace reservation, maps, wayfinding, registration, and check-in.
We learned an incredible amount from several inspiring speakers, including Amal Clooney and RuPaul Charles. Both provided excellent discussion and dialogue to some of the worldly happenings faced in 2020 and how there is always room for inclusivity, and how the workplace can foster it for employees. 
Webexceptional Innovation Award Winner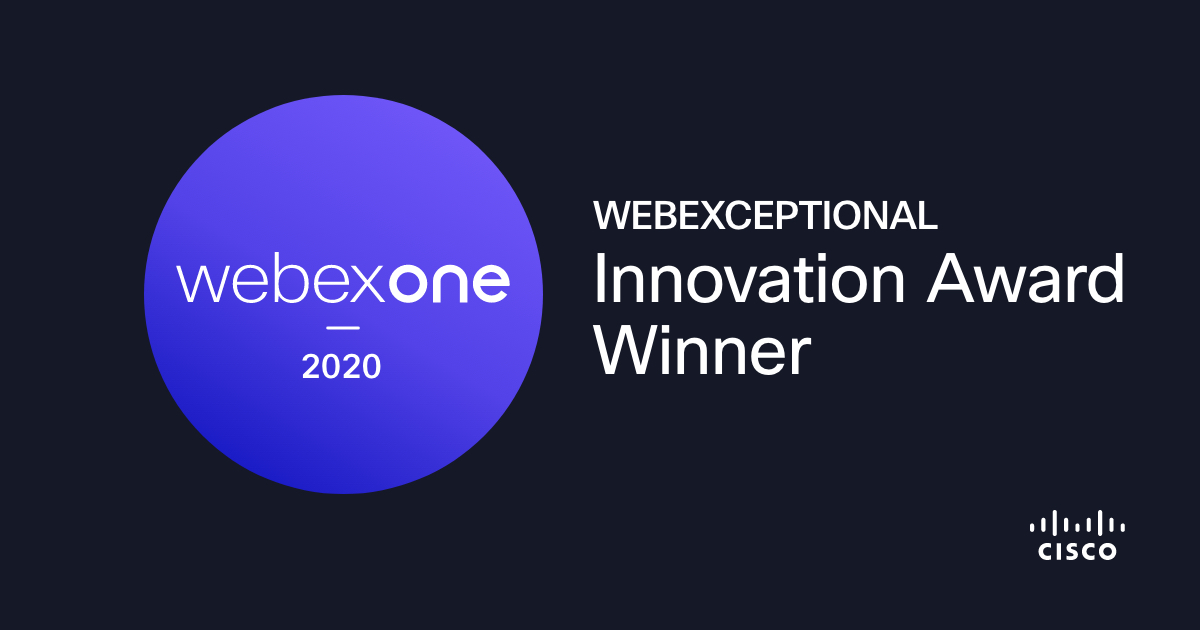 As a long-time Cisco partner, we are delighted to join alongside the Webex team to foster more collaborative work environments for employees, no matter where they are located. During the show, both customers and channel partners were given awards in a variety of categories. Appspace was presented with the Webexceptional Innovation award during the event. This award recognizes a partner with the best story to tell about how Cisco Webex solutions are used in a non-traditional way to support customer outcomes. 
This year might be coming to a close, but after listening to many others talk about their plans to support a hybrid workforce, it is clear that supporting dispersed teams will remain a priority for many companies in the future. 
There were a lot of great sessions and information packed into two days. If we didn't get a chance to speak with you last week about what Appspace can do for your organization, we'd love to get a chance to talk soon. Please visit our WebexOne page so we can put some time on the calendar to meet with you. We look forward to building the new hybrid workplace and a safe return to the office together.