Workplace Communications
Pitch-perfect communications that reach everyone
Deliver timely, targeted messaging to your employees, visitors, and guests. Appspace Workplace Communications solutions help you reach every employee with an omni-channel approach. Create once, publish everywhere – to the Employee App, Slack, Webex, Microsoft Teams, on digital signage across the office, and the company intranet.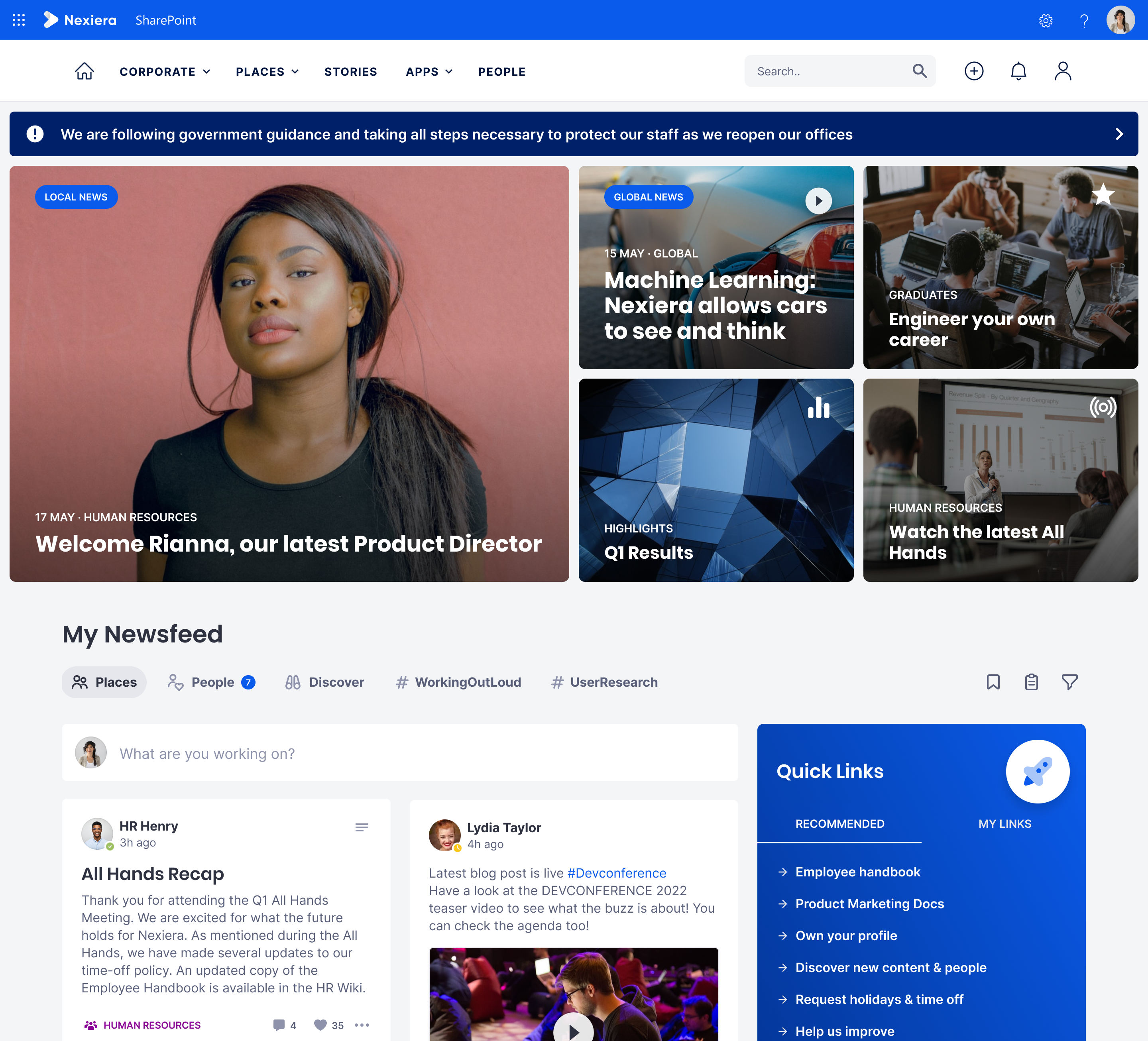 Create a hub for connection and knowledge sharing
Our award-winning, intuitive intranet keeps employees coming back. From project-related files to announcements and company chatter, a modern intranet connects your team and helps them find everything they need.
Take your employee communications mobile
The Appspace Employee App makes your communications effective, easy, and mobile. So you can get the message out to every employee, wherever they are, in just a few clicks. It's also the gateway to Appspace Space Reservation and Visitor Management.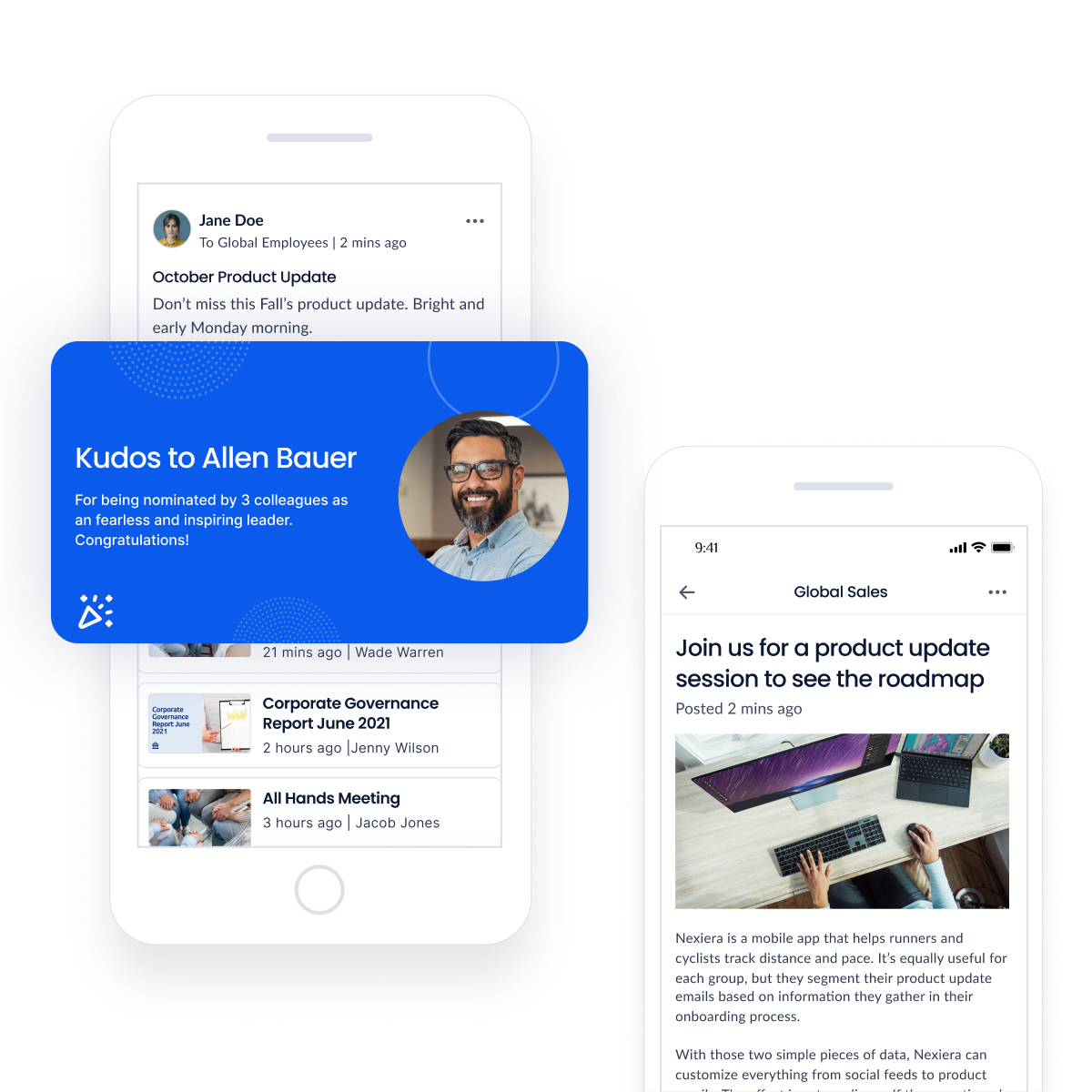 Reach employees and visitors with smart signage
Bring your workplace to life with engaging digital signage for your conference rooms, meeting areas, and public spaces. Whether you want to use a single screen or a connected network of digital displays, make sure everyone gets the message.
Ready-made content, fit for your brand
Our expert-crafted content templates are ready to go, easy to deploy, and built for omni-channel publishing. You can customize them to fit your brand guidelines and make updates whenever you need to.
The big win is for our local content managers. They are often the receptionist sitting at the front desk, not an IT person. It's so easy for them to go in and load content; this is huge improvement compared to our old solutions that required you to be part programmer. The feedback I get is that the local content managers are thrilled with how much easier it is for them.
Want to talk to an expert?