Employee App
Reach workers anywhere, with an employee communications app
Most employees are on the go. Meet them where they are, with an employee communications app that's designed for every employee, from frontline to corporate workers. Put announcements, videos, and space reservation tools at their fingertips and keep everyone aligned, engaged, and organized.
Get the latest company news
From important policy updates to crisis communications, the company newsfeed keeps employees looped in – via mobile, desktop, or within Microsoft Teams. Pin featured posts at the top and ensure nobody misses the information you want them to see.
Connect teams and boost engagement with user generated content. Quick posts created and shared through the Employee App can also be displayed on digital signage, creating a consistent message across your communications channels.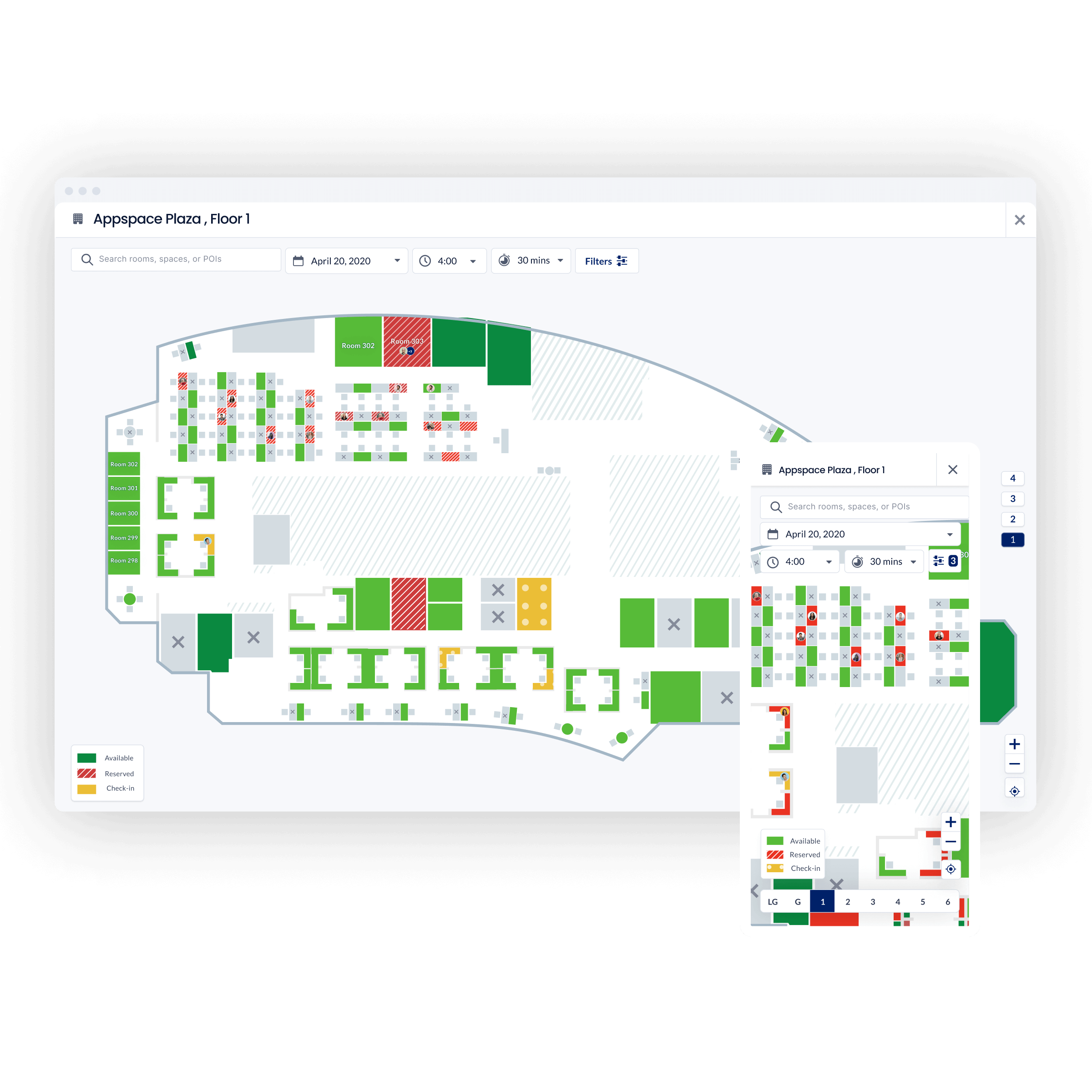 Book a desk or meeting space
Need to book a space to work? The Employee App makes it easy to access workplace reservation tools, so employees can book a room or desk before coming to the office. Plus, they can view maps and floorplans and then use a QR code for contactless check-in.
MICROSOFT TEAMS INTEGRATION
Embed your messages in Microsoft Teams
With all the functionality of the Employee App available within Teams, employees can do everything inside the tools they already use – without the need for separate apps or websites.
Employee communication app features
Want to talk to an expert?