We're super familiar with digital signage and how it plays a role in our office space to create a welcoming environment. It gives a modern look to the workplace while serving as a communication tool in your organization. We often use digital signage for company updates, important news, social content, and enterprise TV. While they will still be used for these things, using them for workplace safety measures will also be incorporated. 
With all of the different protocols that will be put in place in nearly every workplace as we begin to return to the office in 2021, gentle reminders and notifications for both employees and guests in your office space of policy updates will be essential. Here are some ways to use digital signage in your office to help bring your employees and guests to a safe office environment.
Lobby Signage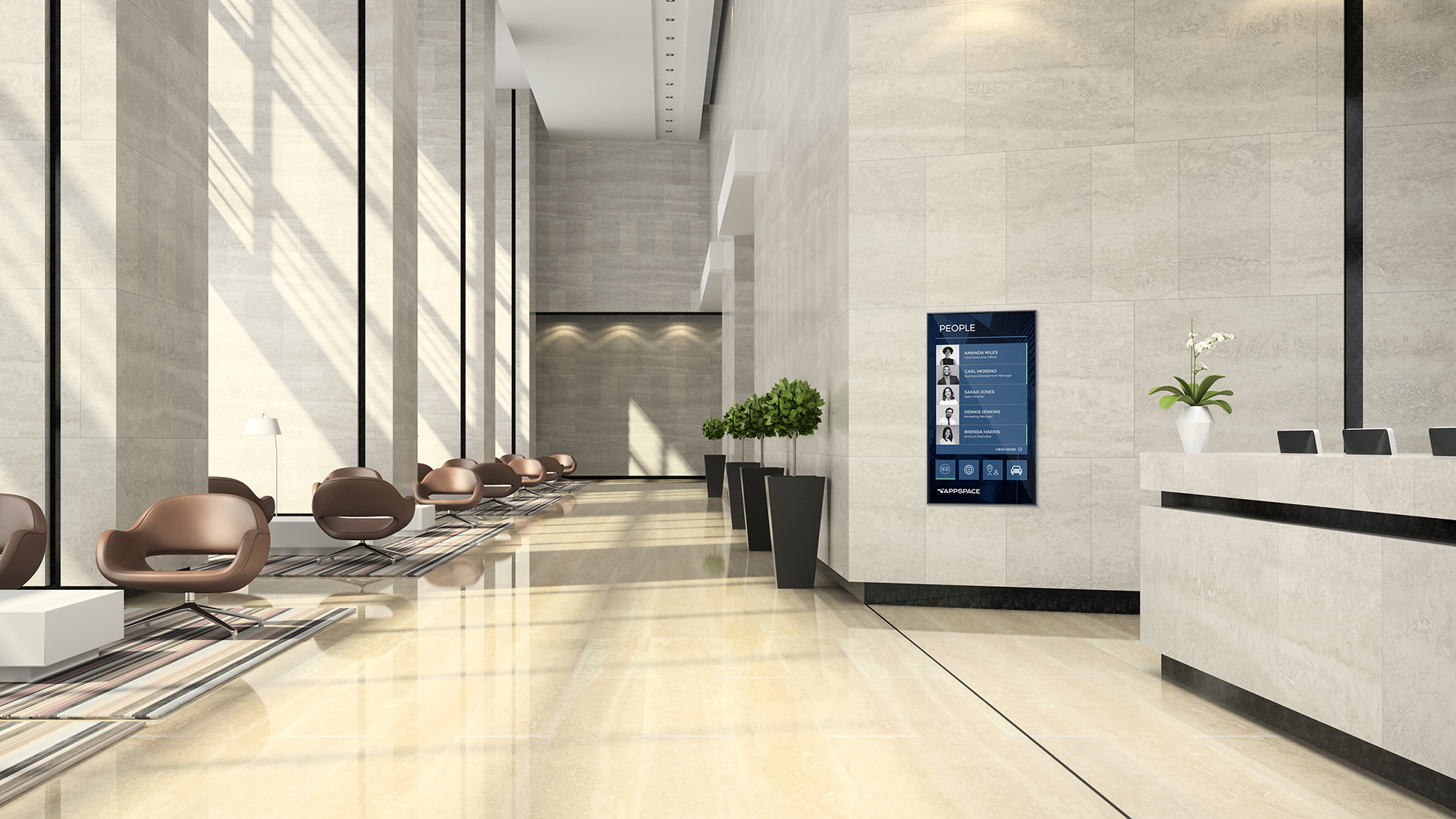 The lobby will continue to be your most trafficked area of the office. Since it's the one spot you know people will cross, use your digital displays for the most important information. Remind everyone of mask policies, social distancing requirements, hand washing, and check-in/out procedures. We have a pre-made channel that you can use that address these concerns. Visit the channel gallery to check it out. 
Guest Registration
We mentioned it before, but guest registration will be an important element of returning to the office. Figuring out the right experience for your guests and employees will be a vital part of this strategy. While the guest check-in process isn't new, using existing digital signage to explain the check-in process if you're going for a contactless or touch-free approach will be important for you. Use your signage to help guide people through the process step by step. This will speed up the process and achieve your goals to limit face to face interactions as we all adapt to the new normal in our office spaces. 
Conference Rooms and Meeting Spaces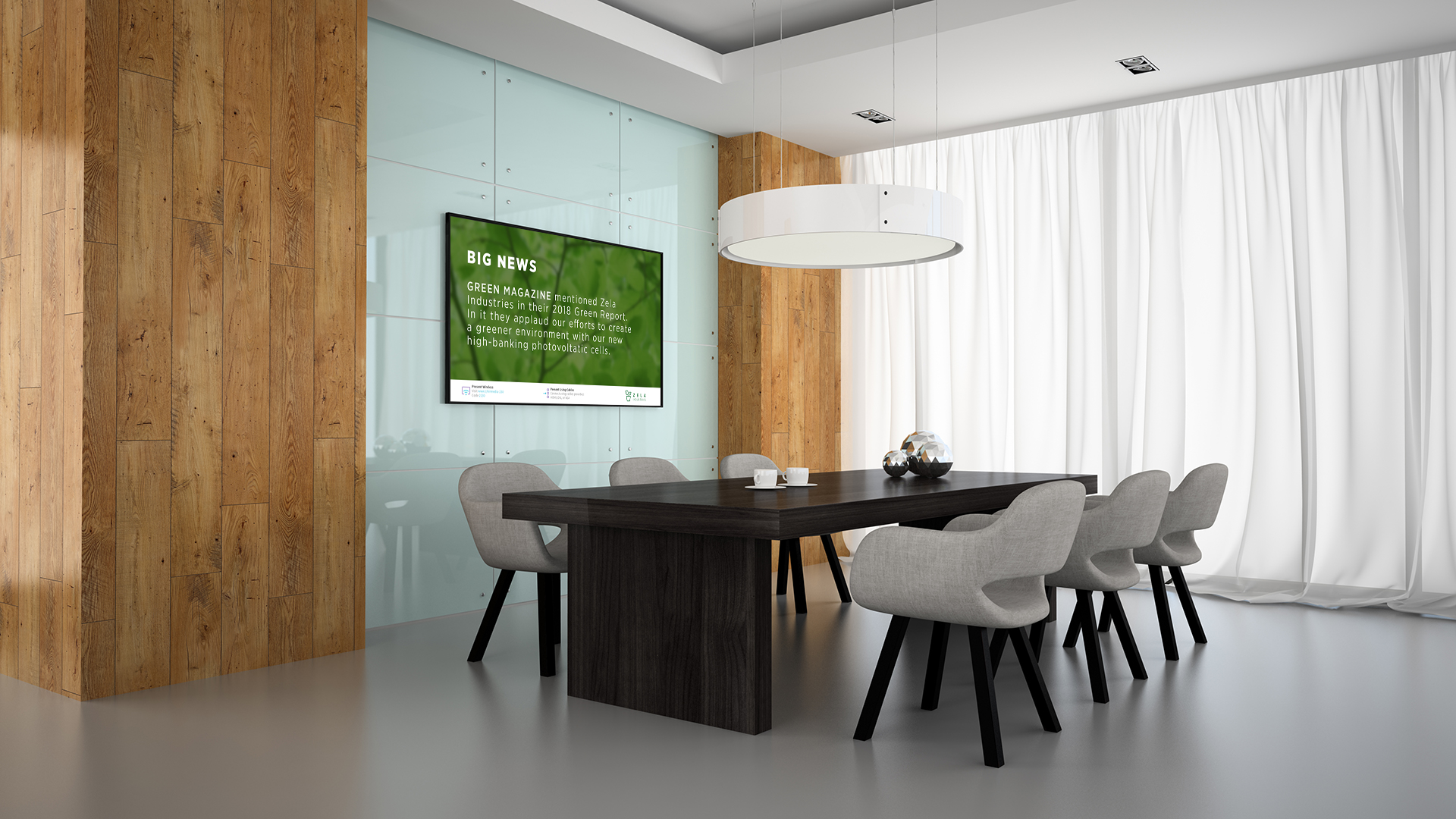 Meeting face to face will take new protocols to keep employees and guests safe. Since many conference rooms have digital displays, use them to direct employees on using the space. Display how many people can safely occupy the room at once. Inform attendees which way to enter and exit the room. Include information on proper cleanup and disinfection for the host and participants to help keep office common areas clean for those around them.
Kiosks
Room kiosks are a vital piece of digital signage that can help control activity in the office. By blocking or reserving room space, kiosks can let people know what spaces are unavailable quickly. Kiosks can also display how many people can meet to help control room occupancy—mark rooms as unavailable by using the kiosks to display messaging and redirecting to other room booking options. Learn more about Appspace's space management solutions here.
Social Content
In the past, digital signage has been used primarily as a business communication tool, with formal messaging produced by internal teams or sourced from content providers. Appspace now allows you to change things up in your normal communications rotation by incorporating social media feeds using our all-new social card templates. Using these cards, you can control what is shared to your in-office signage from Facebook and Instagram, choosing parameters like social accounts, hashtags, and posting frequency. Using this template is an easy way to engage with people in the office. While returning to the office safely is top of mind; having a bit of fun keeps everyone's spirits high as everyone readjusts to the office. Get more of the details on social cards here. 
Digital signage isn't a new product, but we can revamp how we use it as we head back to the office. These are just a few simple ways we've considered utilizing digital signage to move into our new normal next year and beyond. We'd love to hear how you're using it!
If you aren't currently an Appspace customer and looking for a digital signage solution, look at what Appspace can do for you. We are proud to offer a full software solution to customers beyond just digital signage solutions. We have created a full communication platform to reach employees in the office and on the go. From office displays to personal devices, Appspace can keep your team connected. We are proud recipients of a 2021 Digiaward for Best Product – Software and a Webexceptional Innovation Award winner from Webex.