Continuing our commitment to System-on-a-Chip (or SOC) displays, the Appspace App (released on July 13th, 2019) adds compatibility with the Samsung Smart Signage Platform (SSSP) 6.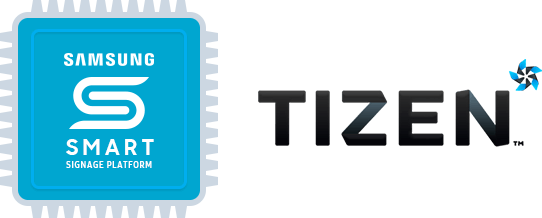 The SSSP 3 platform previously provided compatibility with Appspace but SSSP 6, powered by Tizen 4 OS, boasts more powerful performance. Also, users benefit from advanced web graphics and high HTML5 compatibility.  Collectively, these features make it ideal for running the HTML5-based Appspace App.
"Appspace has a lengthy history with Samsung, even before SOC displays. With Appspace and Samsung, enterprise customers can choose an integrated deployment option that meets many of the modern workplace needs in a single package." said Steve Gray, America's Sales Director, Appspace.
Appspace worked alongside the development of SSSP6 to optimize the experience. Appspace is compatible with the Samsung QBN series, which is known for its UHD picture quality and stylish design – ideal for the modern workplace.
The way we work is changing, and many organizations are looking for integrated deployment options. Appspace and Samsung offer all the publishing tools you need from a unified platform on an all-in-one display and media player.
Learn more about SSSP6 compatibility in the Appspace App 1.49 Release Notes.
To get started with deploying Appspace to your SSSp6 displays, check out our installation guide.