At Cisco Live US 2019, a record number of Webex Boards and Room Kit devices ran Appspace with Cisco's signage mode feature. We're excited to confirm that Cisco's signage feature is now officially available to everyone. Appspace is also offering additional benefits for customers to help them begin publishing content to Cisco devices.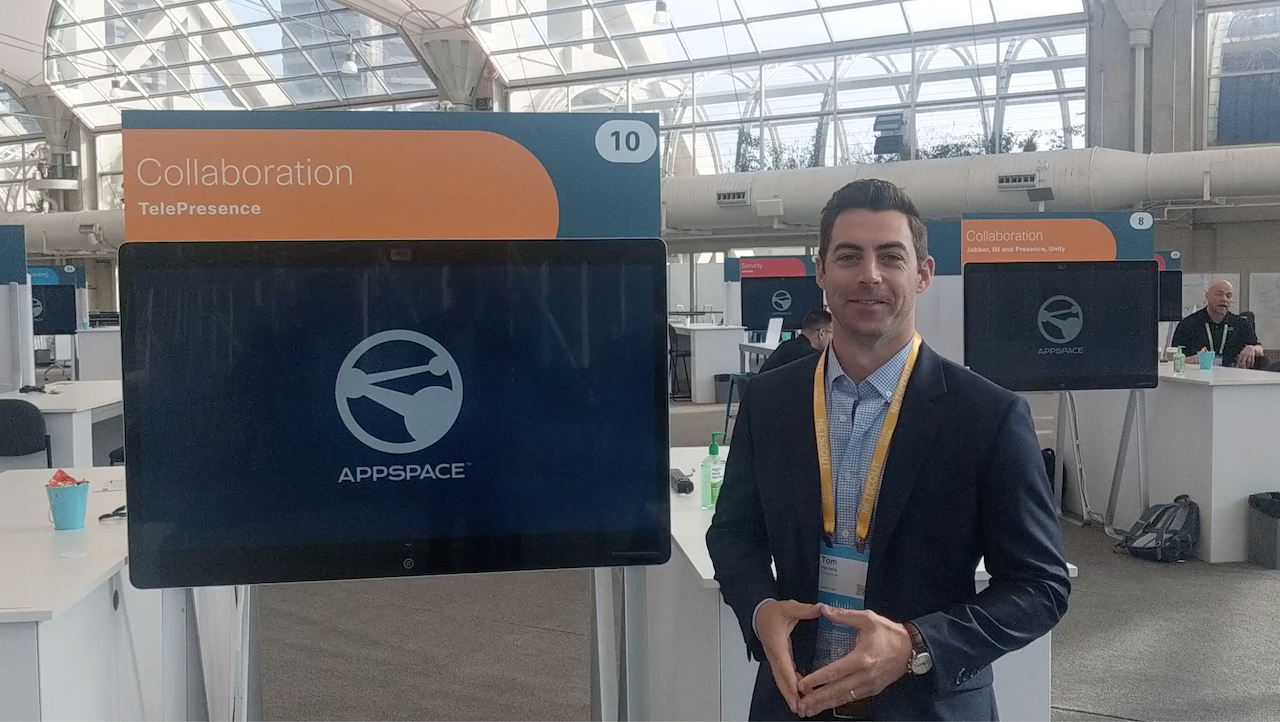 The release of this new signage feature has come hot off the heels of a successful EFT program. The program involved over 100 customers and integrators, with Cisco now letting everyone get in on the action.
With signage enabled, Webex devices can display a playlist of content from Appspace when the device isn't being used for meetings, calls, or presentations. Also, Appspace users can enjoy an interactive mode and browse through a library of content thanks to a Netflix-style experience. Here's an example of that:
Exclusive Promotion
We've teamed up with Cisco to give new Appspace free accounts more Appspace IDs and make it easier to switch on signage mode across more collaboration endpoints. Create a free account by September 30th, 2019 and get 5 Appspace IDs included. Then, complete a short claim form and include the promo code that you can get from your Cisco account manager. After we verify your account, we will credit an additional 20 Appspace IDs – that's 25 Appspace IDs total – for FREE.
To learn more and apply, click here.
Check out the Cisco blog for the release of signage mode, here.
To join the dedicated Webex Teams space for all things Appspace & Cisco, click here.
Learn more about Appspace & Cisco, click here.
And finally, to see the full recap of Cisco Live US 2019, including Appspace + signage mode and a world-first Appspace + Webex Assistant integration, head over to our event microsite, here.