It all started with a simple idea: an informal happy hour for local resellers and end users.
But like most events, that's often where it starts to snowball. By the time the first guest showed up to our Dallas happy hour we had a showcase of 30+ screens (from 11 manufacturers), powered by media player devices from 13 different manufacturers, running everything from digital signage, to kiosks, room booking, dashboards, IPTV, mobile workforce communications, mobile triggered emergency alerts, and even a 3x 4K video wall that was voice-controlled by Google Home.
Add to this a food and drink order that prompted my CFO to ask "is this a happy hour or a medieval feast?", plus giveaways, and great raffle prizes from several fantastic partners, and I'm suddenly left thinking this might have got out of hand.
The good news is, it didn't.
WHAT WAS ON SHOW
Where to start? Here's a rundown in alphabetical order.
ANDROID & IOS
Undoubtedly, one of the biggest draws was to see the Appspace App for Android, and the Appspace App for iOS, up close and personal for the first time.
While attendees were familiar with Appspace powering their digital signage, the impending Android and iOS compatibility offered two things. First, an increase in media player options. And second, new functionality for organizations to communicate with their remote workers. For the first time, a non-administrative user can log into the Appspace App to browse and view information in a way that is optimized for their personal device.
Attending content managers, enjoyed demos of the how easy it is to share the same content directly to the personal devices of remote workers and executives. And because targeting individuals is possible, sharing private content is also super easy.
Other Android platform demonstrations included interactive room booking using an HTML room booking card from our developer community. Armor Active provided the LED enclosures. Also, we took a $50 Google Nexus TV and turned into a media player. While we don't suggest you do that for your next deployment, it helps to remind us that Appspace software is just an app. You install it like any other, on a device of your choosing, and that enables you to then do so many things – digital signage being just one of them.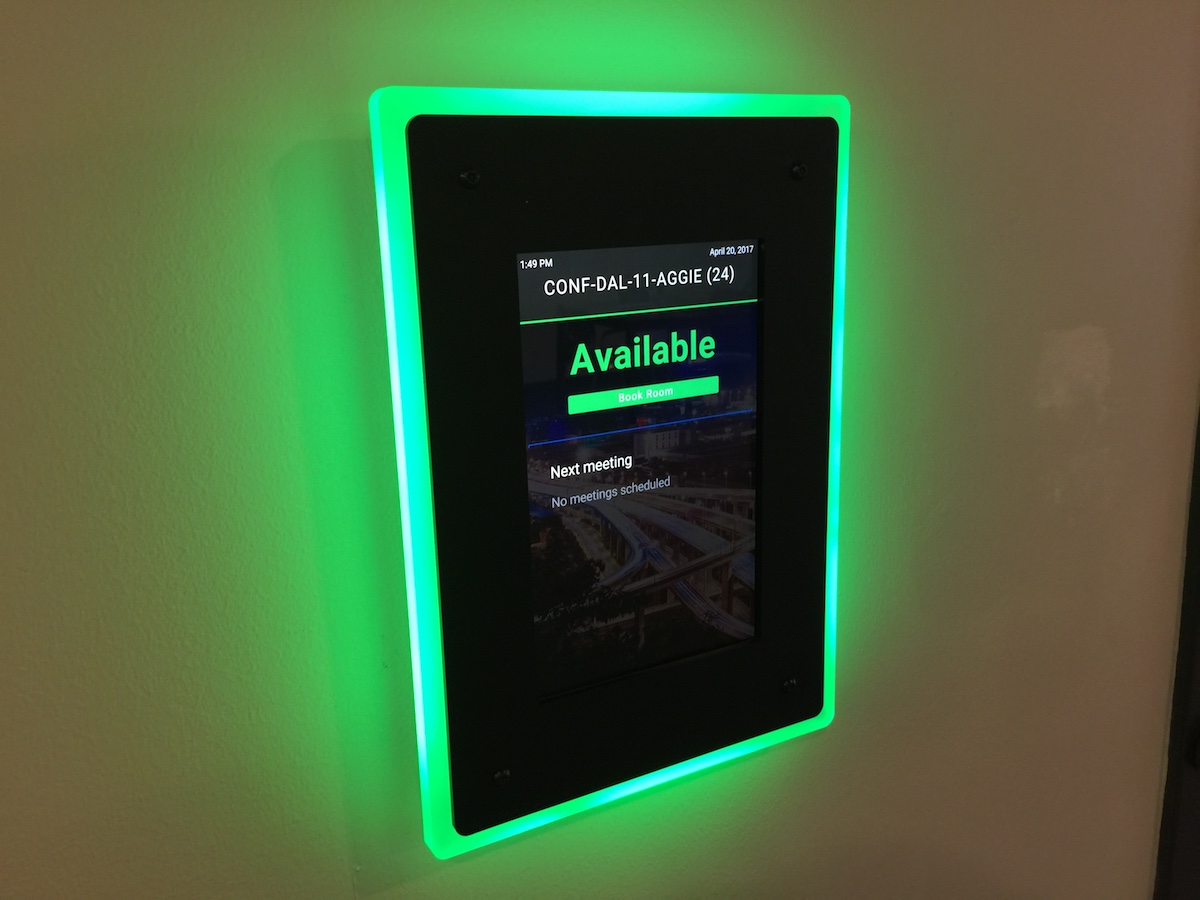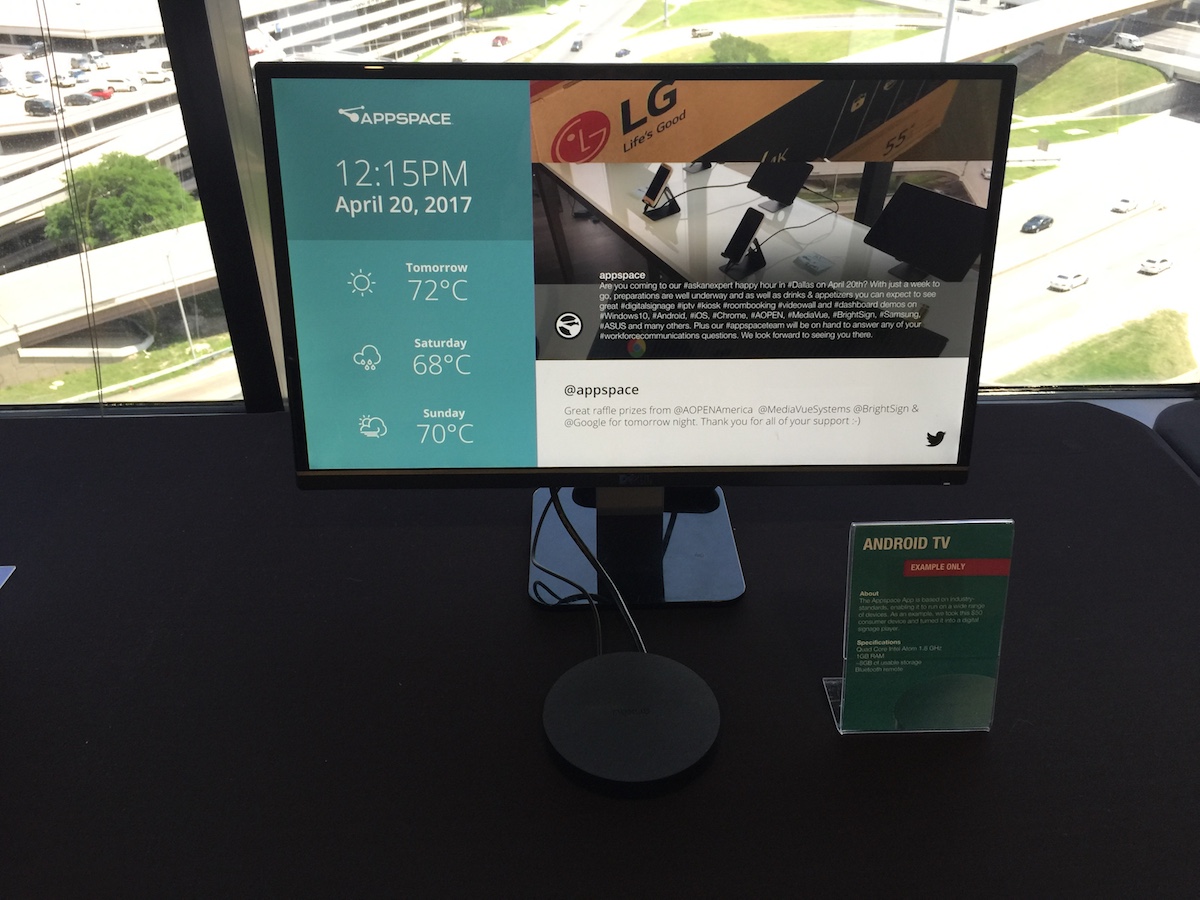 AOPEN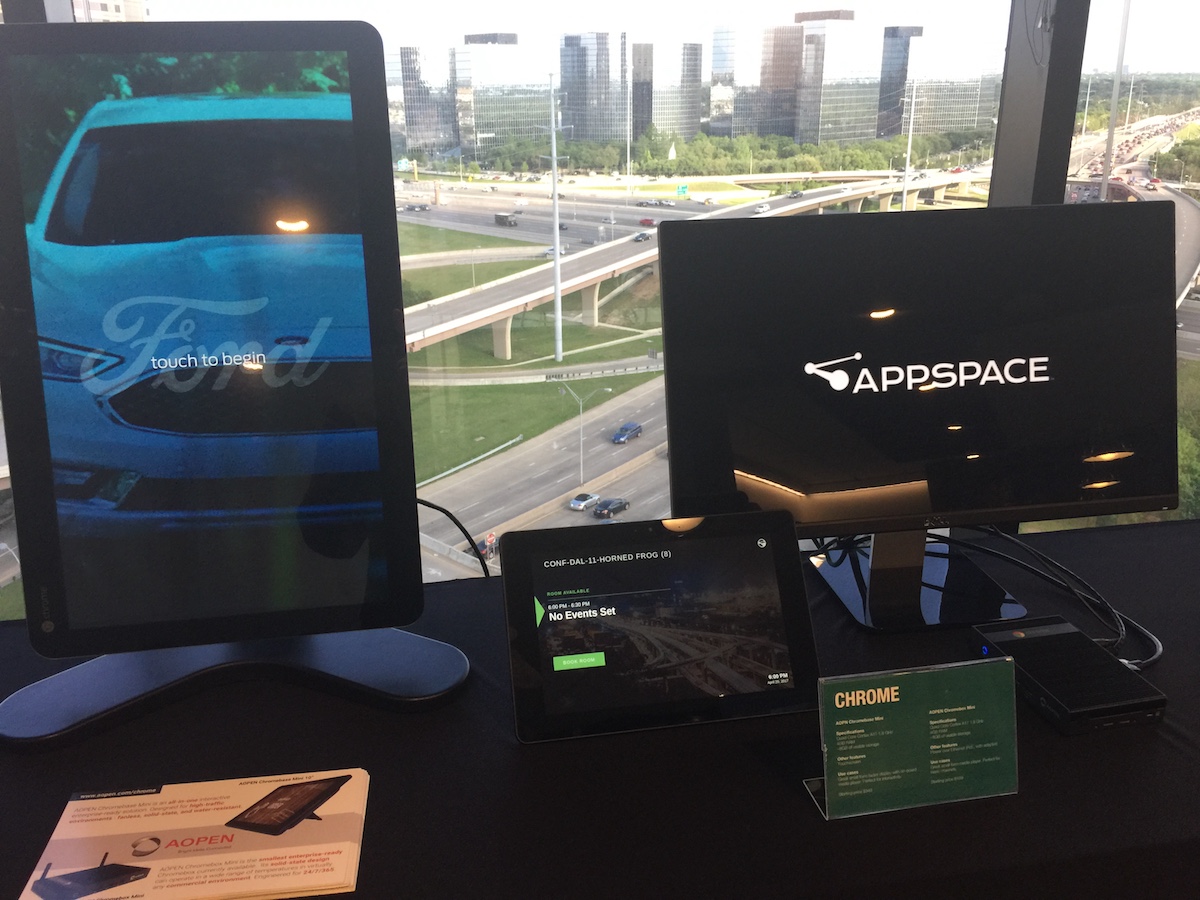 As a primary Chrome partners, AOPEN were involved from the beginning. Their product line-up included the Chromebox Commercial, Chromebase Commercial, plus the Chromebox Mini and the Chromebase Mini.
While the Chromebox Commerical powered digital signage displays at the entrance its little brother, the Chromebox Mini was effortlessly showing its capabilities on the floor. At $189 MSRP, several people noted how great the performance was for such a low price point and, with optional PoE, they could see some of their customers being very interested.
AOPEN's raffle contribution, a Chromebox Mini, was won by David Kirkland of Topgolf – which is fortunate as Topgolf have a few hundred Chrome devices deployed today. We have no doubt they'll make use of it.
Following on from its outing at DSE 2017, the Chromebase Mini was back. Running an HTML room booking card it was a great alternative to the tablet + enclosure combo. Its bigger brother stood also demonstrated an interactive kiosk solution that included dynamic news, building maps, social media integration, Google maps integration, and live TV.
ASUS
While they maybe not as visible as others in the enterprise signage space, ASUS Chromeboxes certainly did their part at this event. Powering remote controlled TVs showing channels containing images, videos, presentations, dashboards from Geckoboard & Microsoft Power BI, plus specialist content from Seenspire & Unified Brand.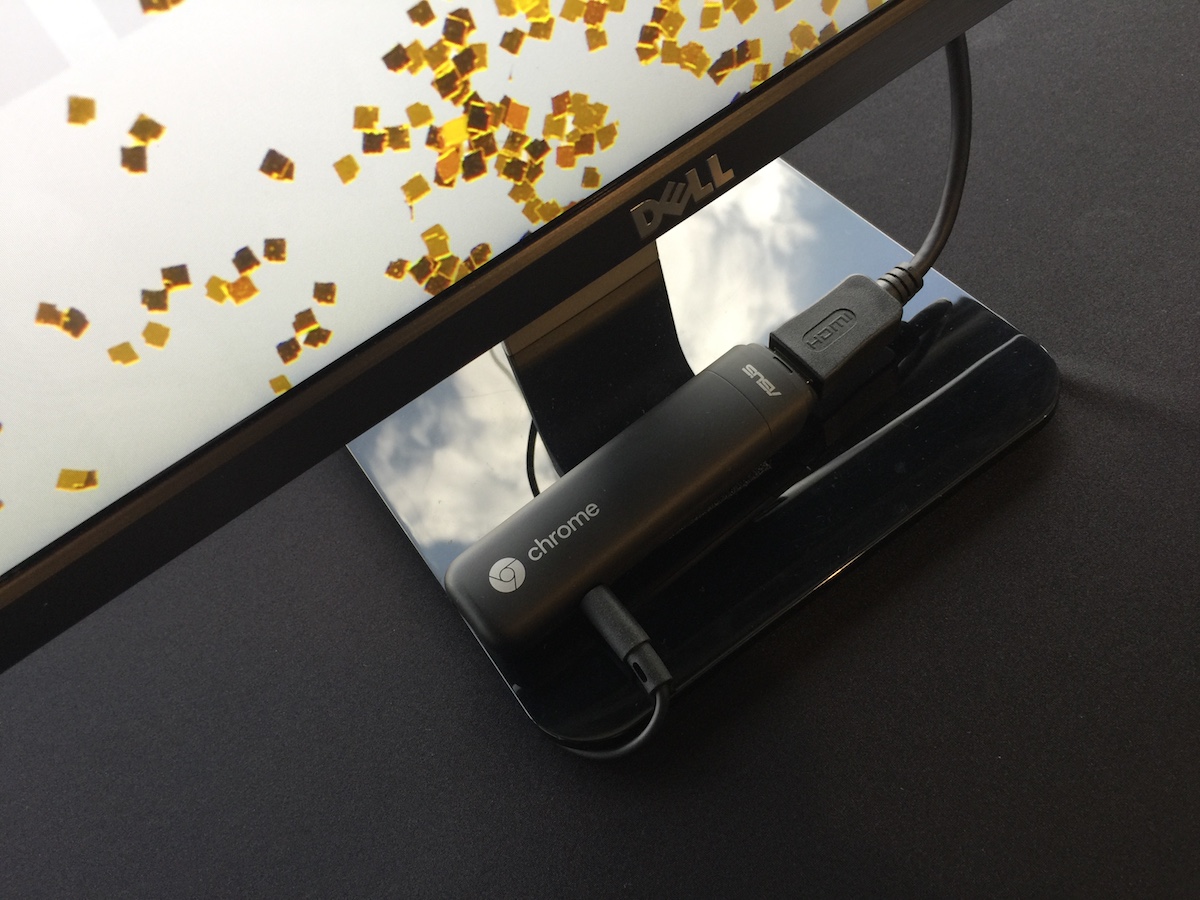 In the Chrome lineup, the ASUS Chromebit was also earning its keep by diligently playing out digital signage content.
BRIGHTSIGN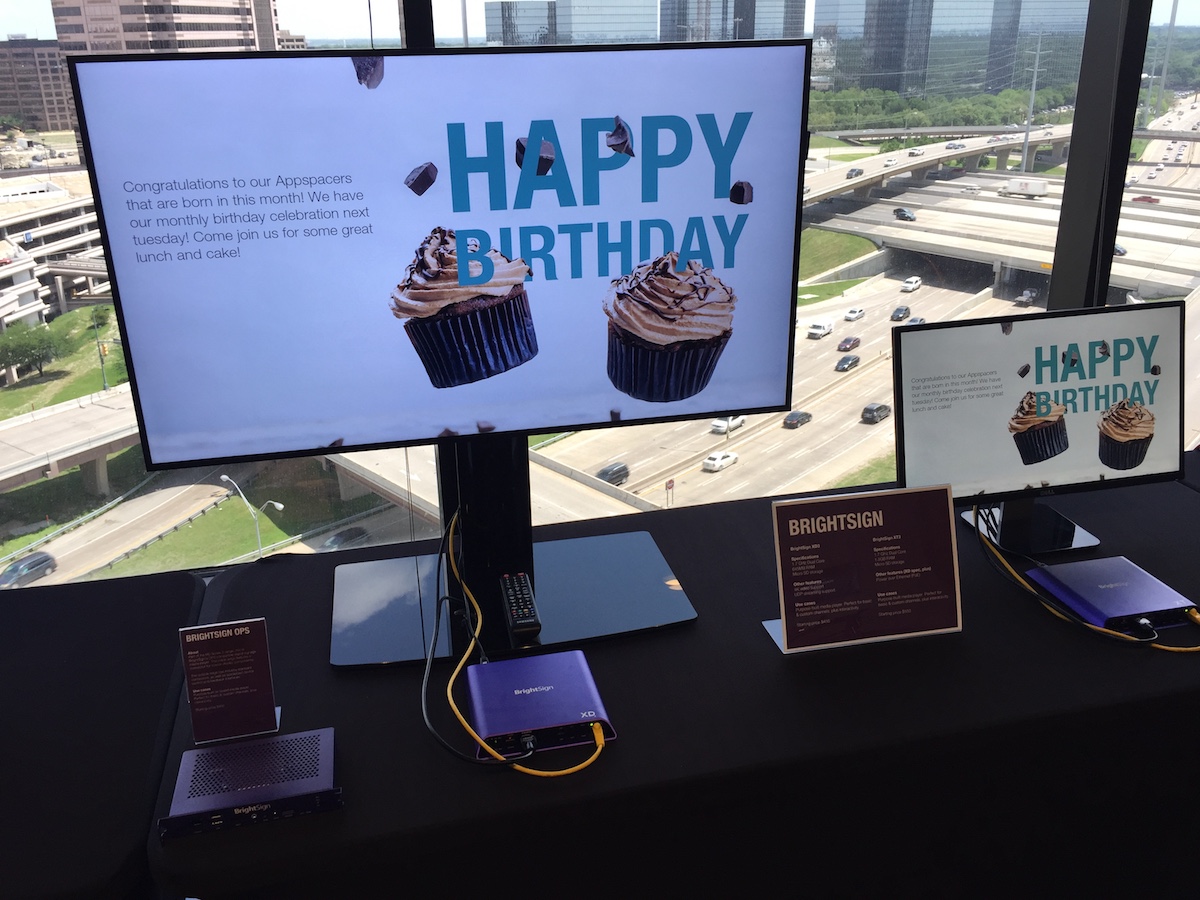 Another key collaborator of ours was iconic purple box manufacturers BrightSign. A favorite of many enterprise signage deployments.
Sadly, due to a shipping issue with a few TVs destined for the event, the new OPS model didn't get a chance to demonstrate its capabilities, however, it still generated great interest. Thankfully our shipping issues are behind us and we should have the OPS set up next week. So, if you want to see it in action contact your Appspace Account Executive who will be happy to set up a demonstration in our Dallas office.
Also look out for a demo video via our YouTube channel in the coming week or so.
Unsurprisingly, both XD3 and XT3 devices performed faultlessly throughout the evening, and 2x XT3 media players found new homes as part of our raffle.
Our first winner was Laurie Elkins from reseller SPS, and the second was Mark Smith of Experis. The latter is stood with me as I pull a cheesy grin for the camera. Congrats to you both and a huge thank you to BrightSign for the raffle prizes.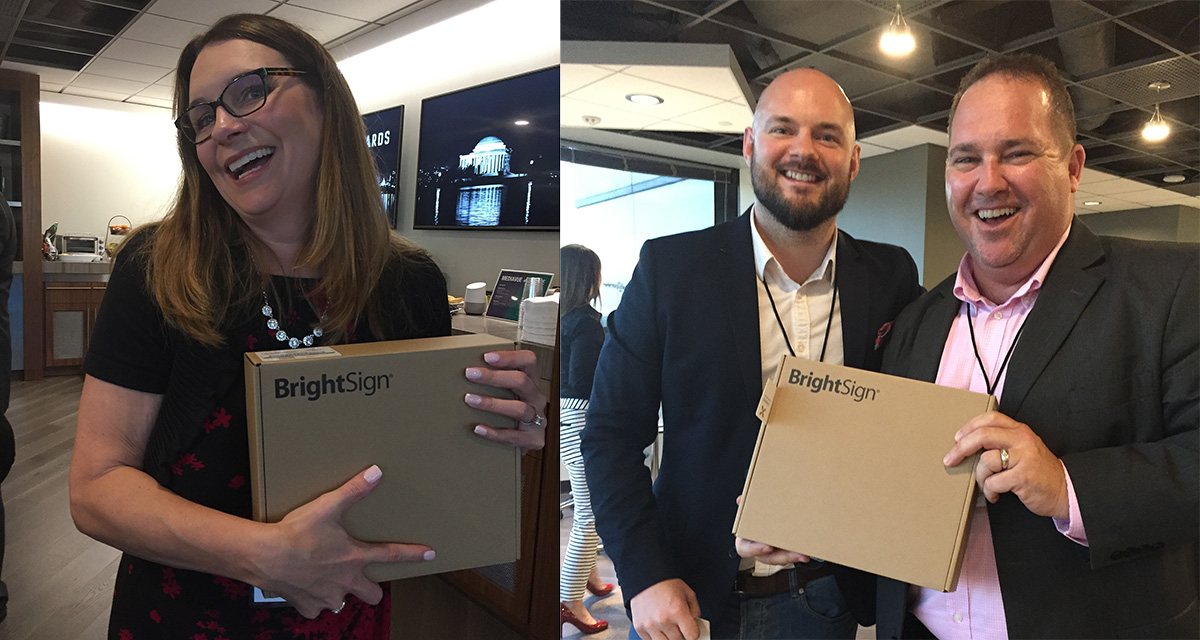 GOOGLE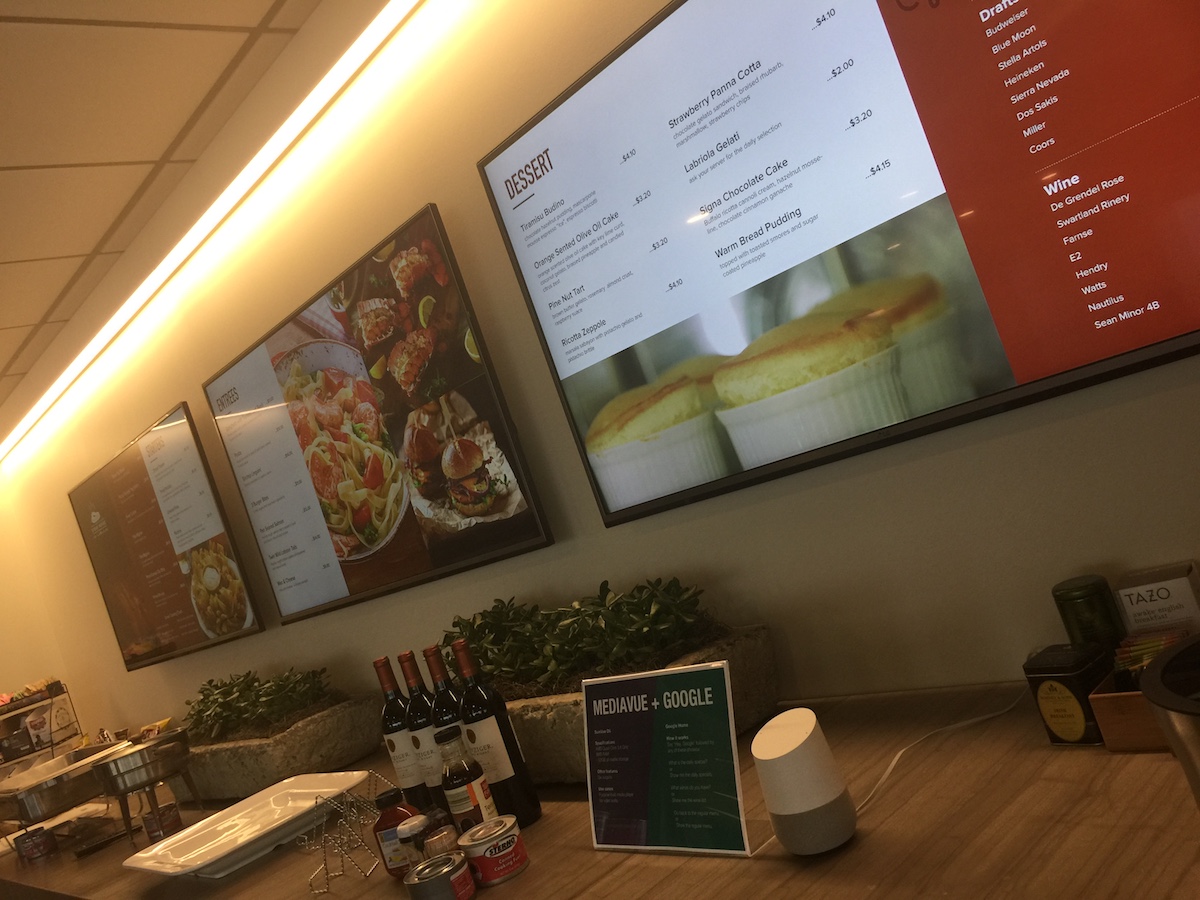 A small company out of Mountain View, California, who makes some pretty neat products.
Ok so they're not so small, but this strategic Appspace partner welcomed the representation of the Chrome product line at our event, plus they loved idea of a Google Home voice-controlled video wall so much they sent us a Google Home to give away in our raffle, in case the winner fancied replicating it for themselves.
Between asking Google to show us the specials & the wine list, attendees also entertained themselves by triggering fire alerts and asking Google what its favorite TV show was. Turns out Google is a fan of House of Cards, and I quote, "…because Kevin Spacey is the best".
It seems our engineers can make Google do and say whatever they want.
LG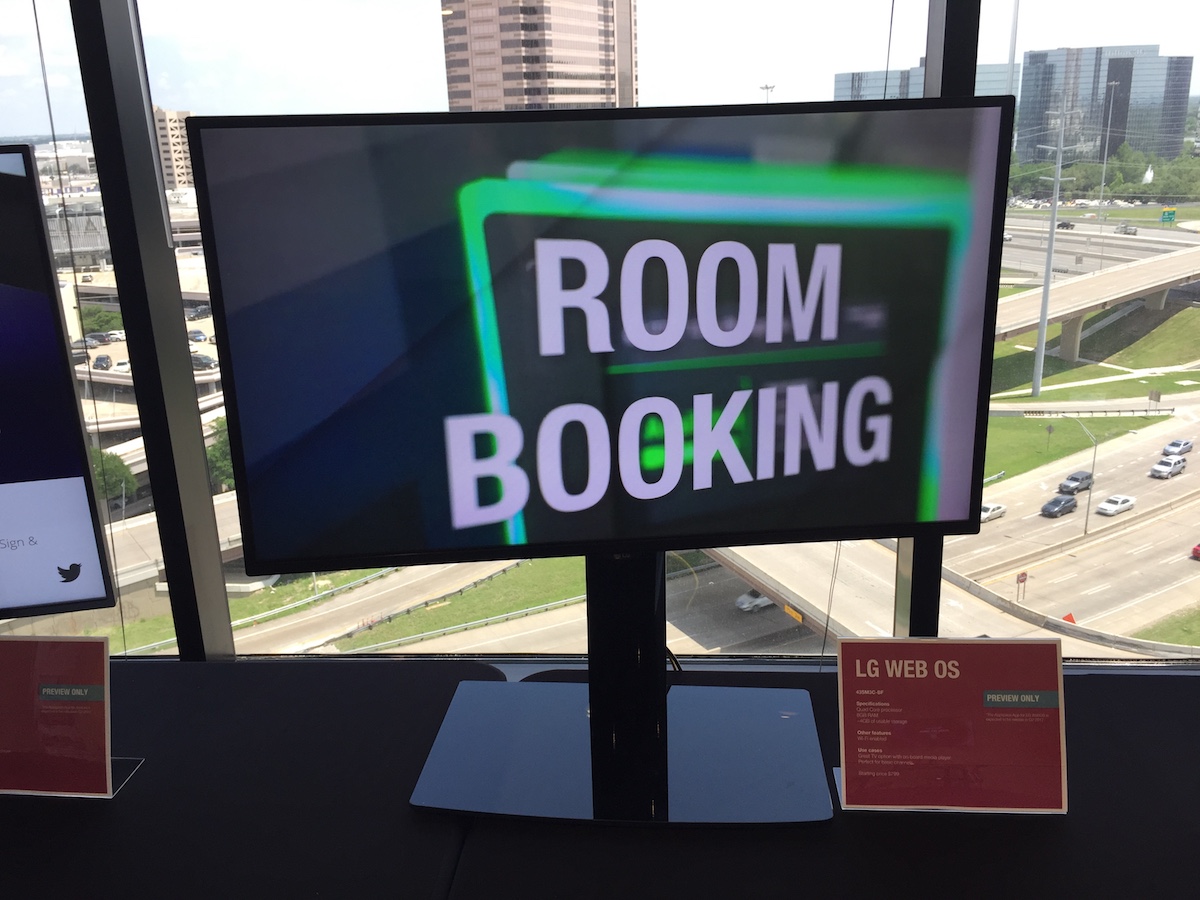 We also included some previews at this event. Compatibility with LG WebOS is underway and was able to show a cut down version of the Appspace App for LG WebOS that demonstrated smooth playback performance of images, videos, and HTML cards. More to come on this platform in the (very) near future.
MEDIAVUE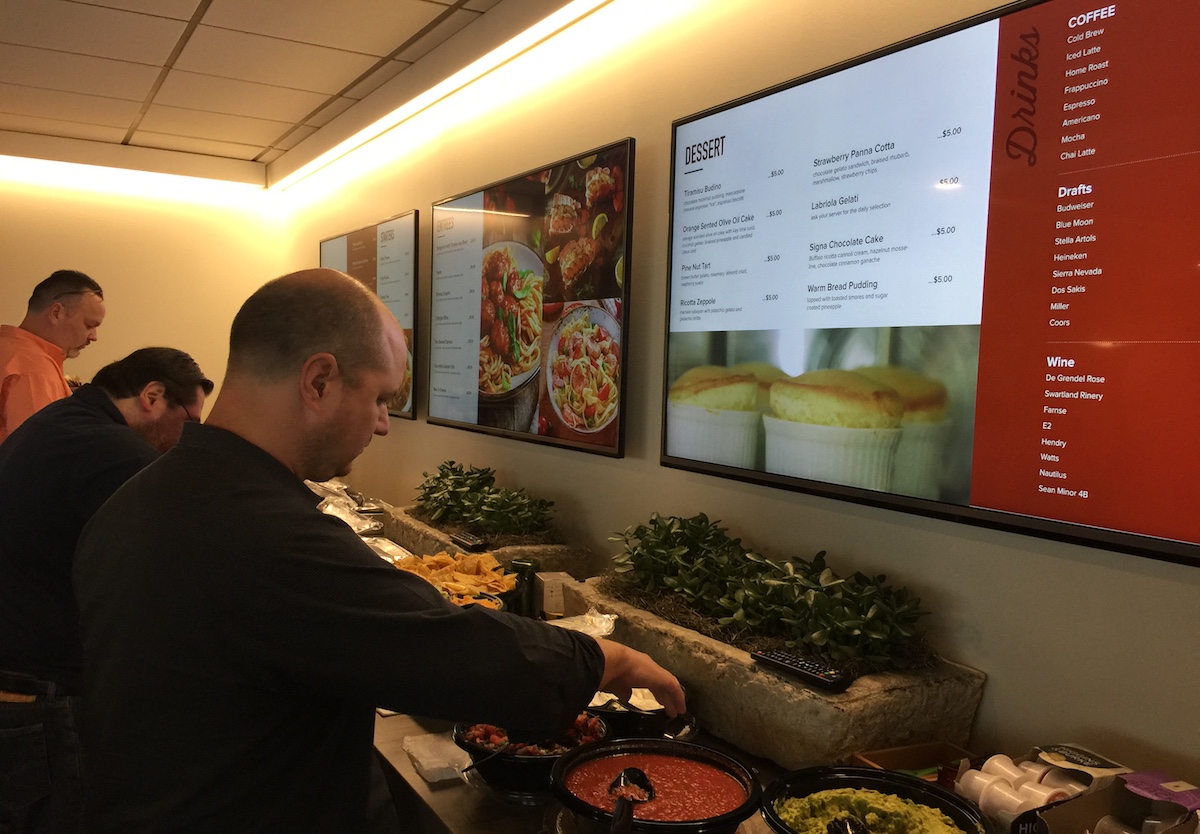 One of the most noticeable installations was the wall of menu boards, powered by a single SureVue D6 video wall player.
There were a few reasons this was so noticeable: its monstrous 11,520 x 2,160-pixel output, its voice-controlled playback by Google Home, and the fact it was spanning across three 55″ LG 4K TVs right where the food and drinks were being served. We'll have videos of this in action next week (the ones I got from last night weren't great).
We were also very fortunate to provide an exclusive first-look (outside of MediaVue) of the SureVue Carbon. This fanless, full-HD media player offers enterprise-grade performance and UDP streaming support in a compact size. For integrators, this was another great device coming out of the MediaVue stable, and we thank MediaVue for allowing us to be the first to show it.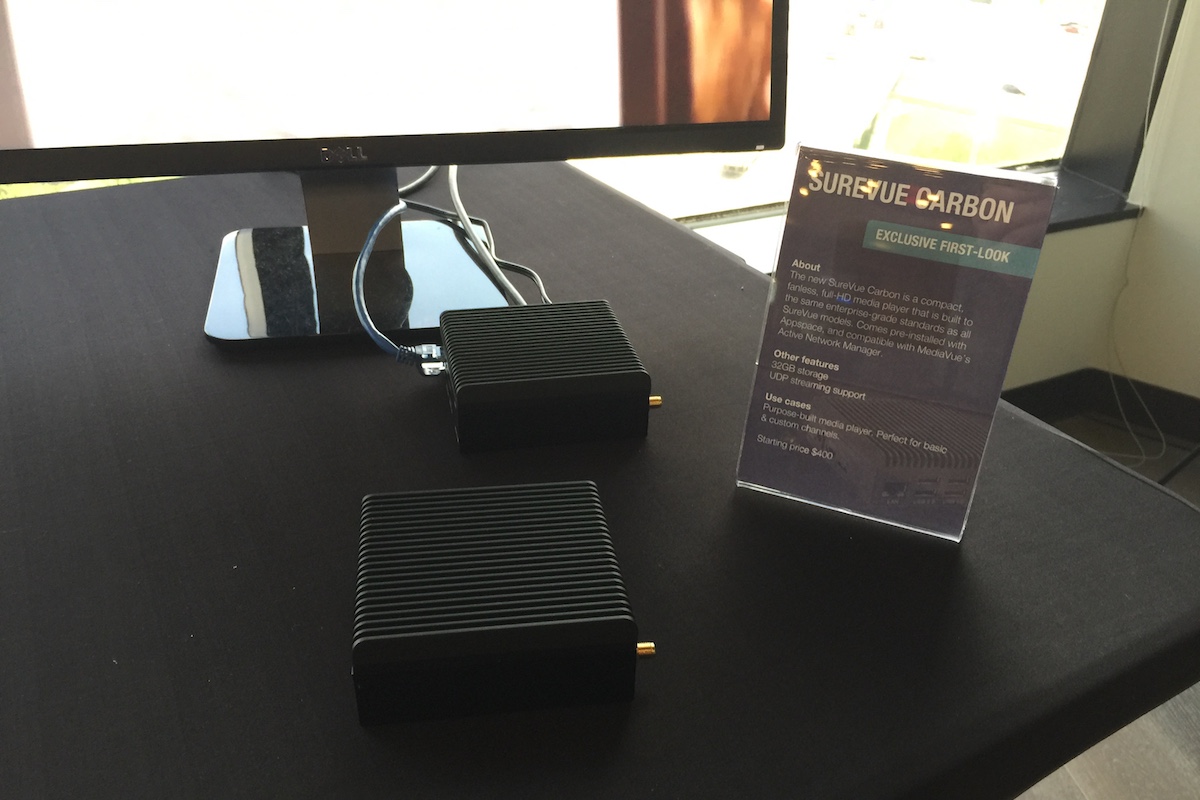 PHILIPS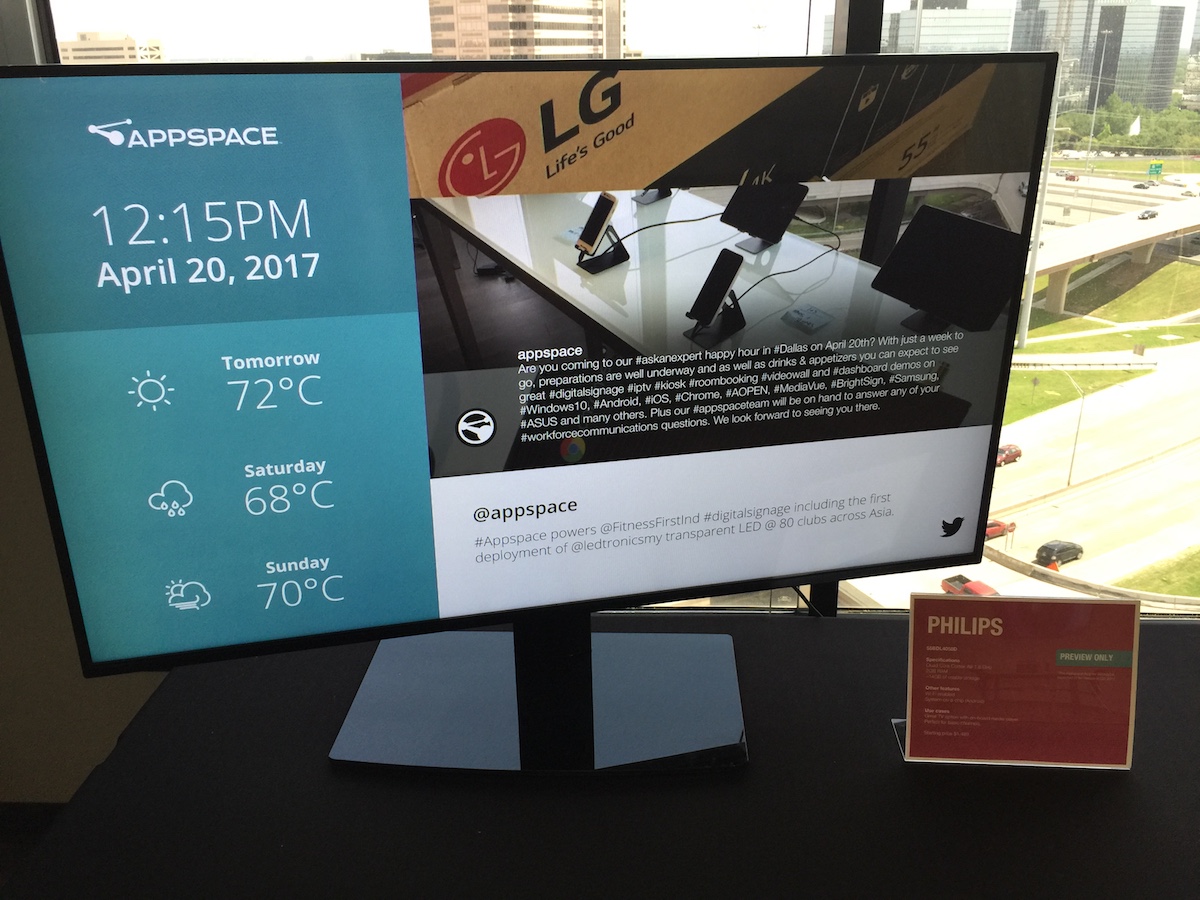 Another preview product was Philips' new D-Line 55″ TV, powered by Android.
Feedback from our engineers was this was one of the easiest onboard media players to set up that they'd ever seen. It only took a matter of minutes to go from downloading the Appspace App for Android, to content playback. A consumer-like experience that many administrators are looking for. Well done Philips.
WINDOWS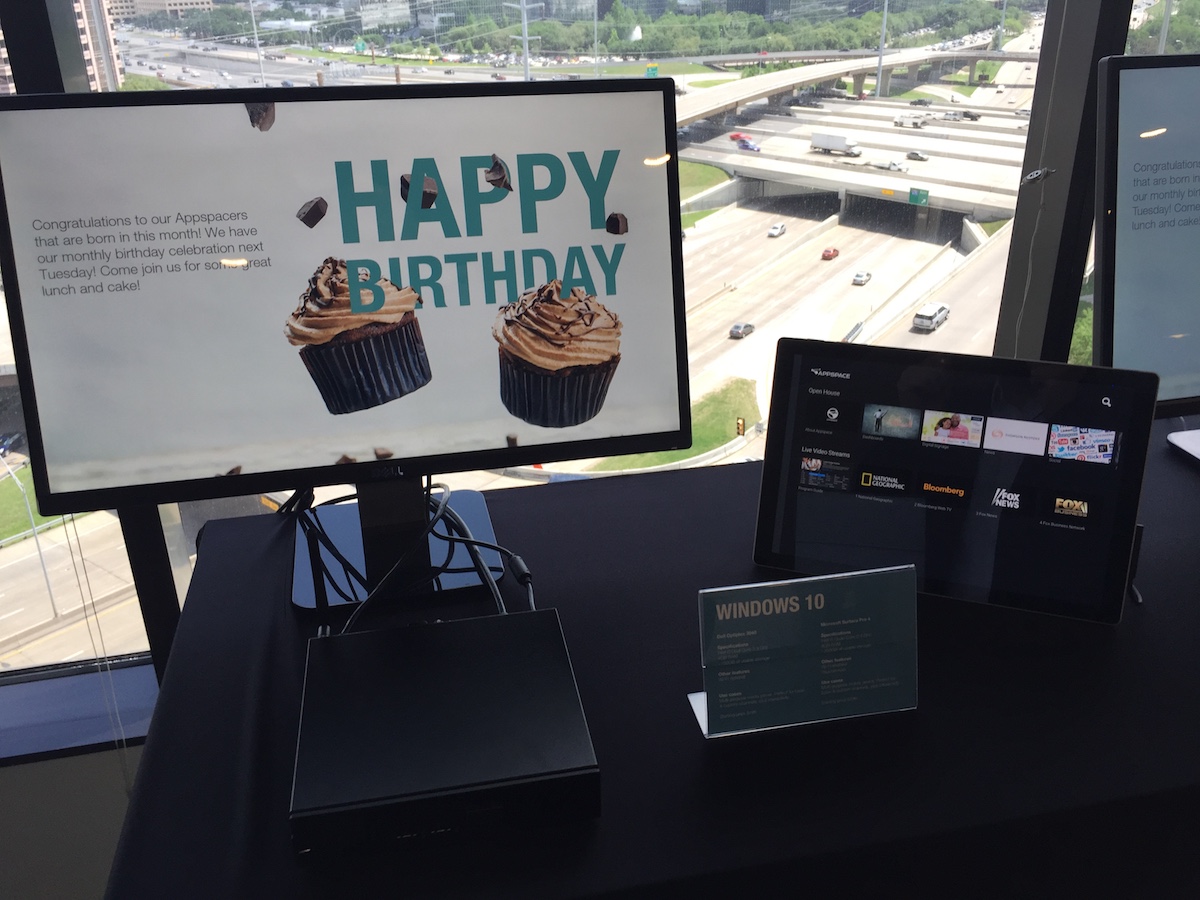 The final industry-standard platform on show was the mighty Windows.
The Dell Optiplex 3040 – an ultra small form factor PC – was running the Appspace App for Windows solidly throughout the evening. Appspace has had a long history with PC-based media players and this little box is a tenth of the size we saw being installed 7-8 years ago, plus much more powerful, and reliable.
Representing Windows 10 mobile devices in our line-up was the Microsoft Surface Pro 4, which offered browsing of channels via touch. Of particular interest was the ability to show performance dashboards, not only on office TVs but also on the personal devices of executives.
MY PERSONAL FAVORITE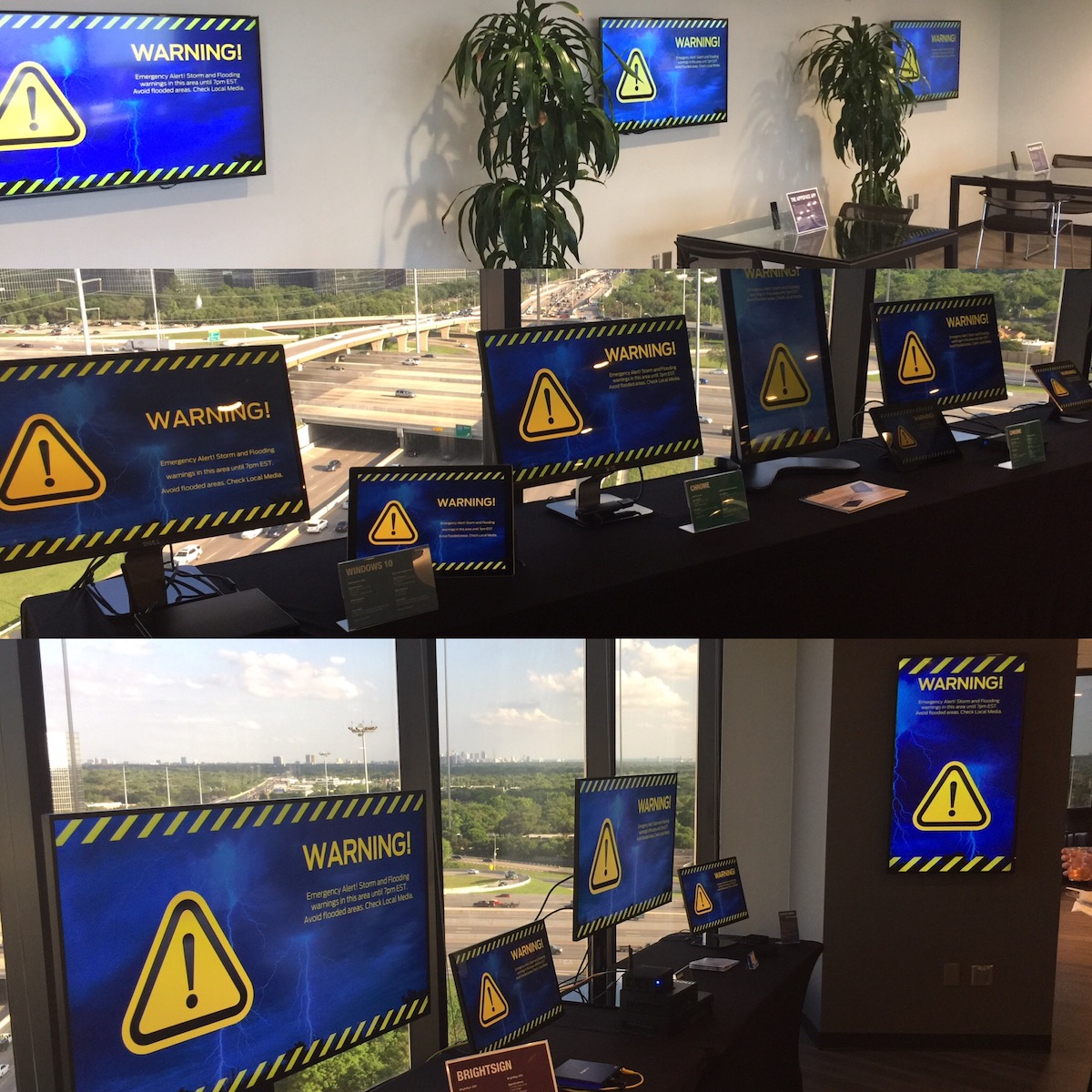 For me, one of the most impressive demonstrations was when our engineer, Will White, showed how the Appspace alerts feature could change every screen (portrait, landscape, mobile device) with a single press of touchscreen button. This has to be seen to be really appreciated and to understand the power that one feature has.
TO SUM UP THE EVENING
In short, this was a great event for our local resellers and end users. We ran over our scheduled end time by nearly 2 hours as the opportunity for attendees to mingle with our experts, discuss projects, business problems, solutions, and get hands-on was too invaluable.
Several people remarked how beneficial it was to see all the compatible devices up and running in one place and to see such comprehensive demonstrations of everyday use cases. So, we're thankful that we could provide this much-needed showcase.
SO, WHAT'S NEXT?
Well, not everyone could make the event, and we had lots of people asking if they could take private tours. So, for the next few weeks, this showcase will remain open to resellers and end customers.
You can schedule a visit with your Appspace Account Executive, or alternatively, contact us via our website. We look forward to seeing you soon.