Meeting rooms are a valuable asset to any organization and, at some point in your professional life, you will have undoubtedly experienced the frustration of a double-booked meeting room.
When it happens, you walk in to find colleagues in mid-discussion, whiteboards full of marker scribbles, and a look on the face of these "invaders" that tells you that it's going to be you that has to move. The core issue here is awareness.
Yes, you booked your meeting through your organization's corporate calendar software (Outlook, Google Calendar, etc.) but that is not enough. This solution alone doesn't help given that ad-hoc meetings and the perception that meeting rooms will always be available are very common. And then there is the classic "no-show" guy (you know the one we're talking about).
So, it's unsurprising that many organizations are turning to meeting room displays to extend calendar information to the room level, provide flexibility for ad-hoc meetings, and avoid a double-booked or a no-show headache.
"YOU SHALL NOT PASS"

Using the Appspace App, you can send a clear indication to any would-be meeting room stealer that there is an active or upcoming reservation. Hardware features such as color changing LEDs (like the one above from Armor Active) provide further confirmation of occupancy so that nobody walks in to see if the room is in use.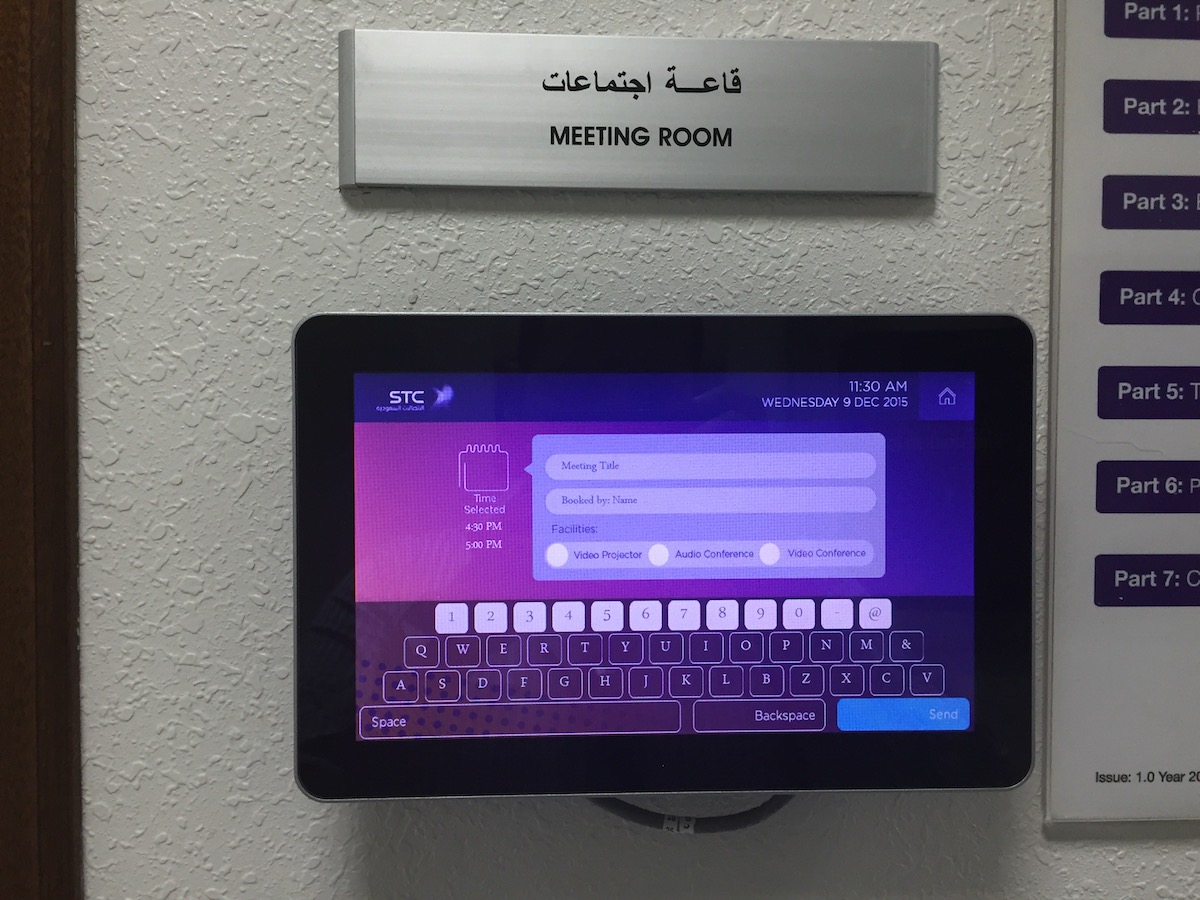 By adding touch-enabled hardware, meeting room displays allow colleagues to search for suitable rooms nearby (even search based on what equipment is in the room), cancel reservations for no-show meetings, or if the room is available, they can instantly book it.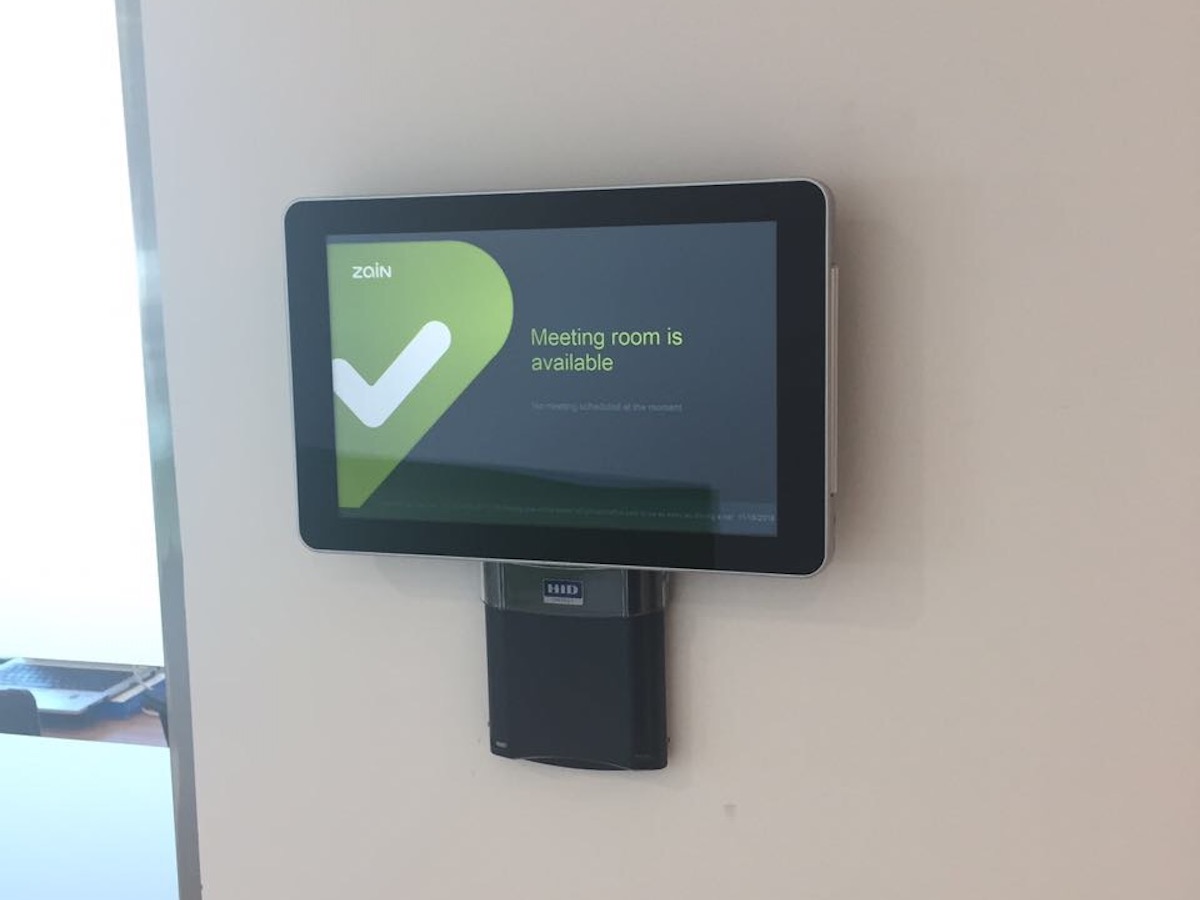 Other technologies, such as RFID scanners, allow meeting attendees to check-in and organizers to start meetings.
WHAT YOU NEED TO GET STARTED
As always, we start with the Appspace App. And as you know, the Appspace App isn't picky about your chosen hardware platform. This means you can choose whatever you prefer (Windows, Android, iOS, Chrome, or one of many others), from whatever vendor you like and the Appspace App will quickly turn it into a device you can deploy a meeting room card on.
This HTML5-based card integrates with your corporate calendar software, exposes the functionality you need at a room level, plus provides brand owners with ultimate control over how room information is presented.
And you never have to fear the day that you change calendar software or display hardware, want more / less functionality, install a portrait display in a sea of landscape displays, or re-brand your organization because the meeting room card is flexible and highly customizable.
In fact, it is available and supported by our developer community so you can even customize at your own pace, using a developer of your choice.
If you'd like access to our developer community, or to see a demo of the meeting room card, then please speak to your local Appspace representative or contact us via our website.
NOTE: Developer community access include support from some of our top technical minds, plus card templates such as meeting room booking, social media feeds, news feeds, data visualization charts, and many others.