On Saturday, August 26th, 2017, we will be rolling out an update to the alerts functionality of the Appspace platform. This enhancement will require an Appspace App update (v1.21) and a lightweight console update (say hello to 6.2-ac.11). Here's what you need to know:
Use cards for alerts
As a content administrator, you can now use HTML5-based cards, as well as images and videos, for your emergency and priority messages. Both the announcement card and the web view card will be supported, which means you can create responsive messages within Appspace or point to web pages and online files that you want to show.
As we demonstrated during our Dallas Showcase event, one of the benefits of using HTML5-based cards is their responsive design. With the official support of cards for alerts, administrators can broadcast critical updates to any registered device, in any orientation; landscape, portrait, 16:9, 4:3, or something entirely bespoke.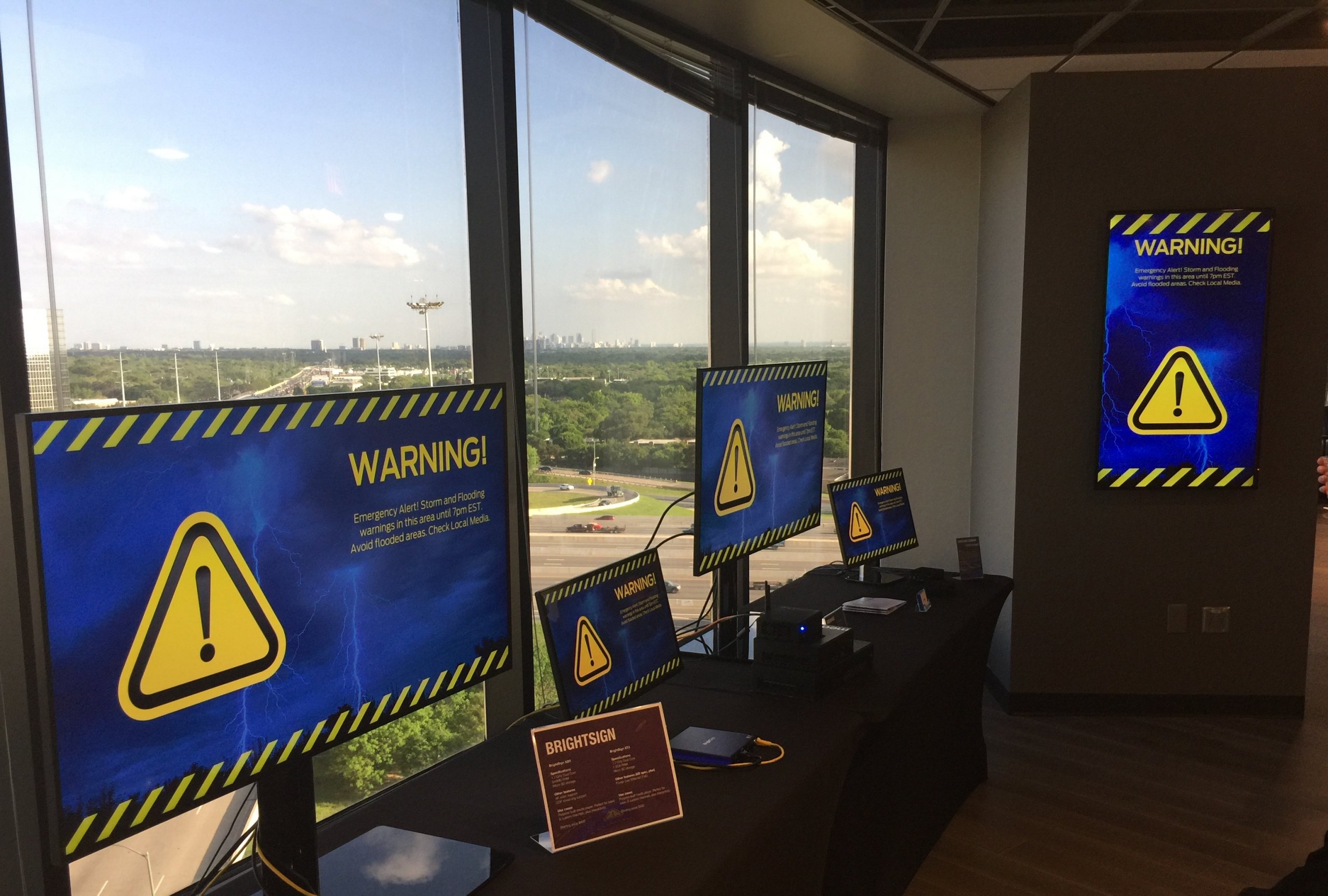 Develop your own
By adding card support for alerts, this opens up the possibilities for developers to build custom workflows using platform APIs and present vital information through tailored card designs.
Also included…
As with every release of our app, you can expect additional performance improvements and bug fixes.  To see the full release notes, click here.