On Saturday, September 9th, 2017, several things are happening that benefit both cloud and on-premises Appspace customers. Here are the top 3 things you need to know:
Account management portal goes live
In our New Self-Service Account Management post, we introduced the improvements that enable customers to view their subscription usage, as well as (if you operate an on-prem instance) benefit from more flexible licenses key generation. So, from Monday, September 11th, 2017, account owners can log into https://account.appspace.com using their Appspace console credentials and start using this service.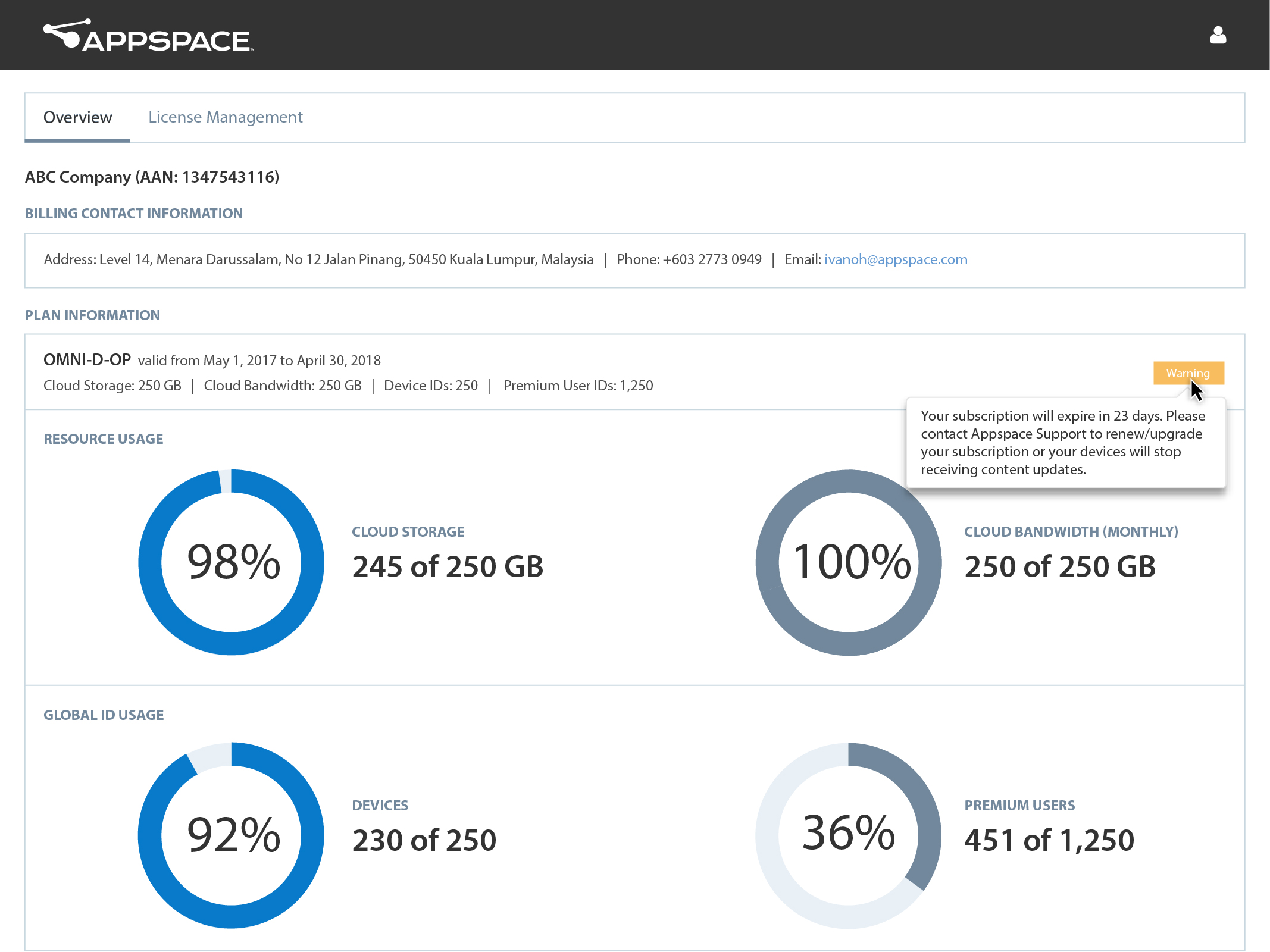 As part of this, cloud customers will see account management functions, such as subscription details and license management, removed from the Appspace console. This cosmetic change starts off our 6.3 series of updates.
New app updates
We'll be pushing out the Appspace App v1.22, which has several performance optimizations to keep things ticking along smoothly.
New on-prem software availability
From this weekend, organizations running Appspace in their environment will be able to upgrade to the 6.2 Appspace software. This comes packed with new features, performance optimizations, and integration with the new account management portal for super flexible license management. Benefit from channel management improvements, card updates, card support for alerts, and much more. Check out the 6.2 release notes for the full details. Please note that, initially, 6.2 on-prem software will only be compatible with the MySQL database. However, MS SQL support will follow shortly.
Also, Appspace is now live in Google Cloud Platform, using Cloud Launcher. If your organization is a GCP customer, then you can launch an Appspace instance and then Bring Your Own License (BYOL). Perfect for fast, easy setup and zero environment configuration.