Room scheduling has been a fast growing experience since the launch of the Appspace Room Schedule card. Viewing availability of meeting spaces and booking them has been quick and straightforward. We're excited to announce that we will be rolling out a way to view the availability of all meeting rooms in one place, with the Appspace Schedule Board card on April 27th, 2019.
Every Meeting Space in One Place
The first release of the Schedule Board card ships with three configuration options; view the schedule for all rooms, only see the current meetings, and final option that allows the user to toggle between both views. Like all of our HTML5-based cards, the schedule board card is an easy way of sharing on-brand company information quickly. In this case, the card drives productivity by helping meeting organizers to avoid fighting over the same space and stop double booked rooms. The Appspace Schedule Board card will also contain several other helpful features.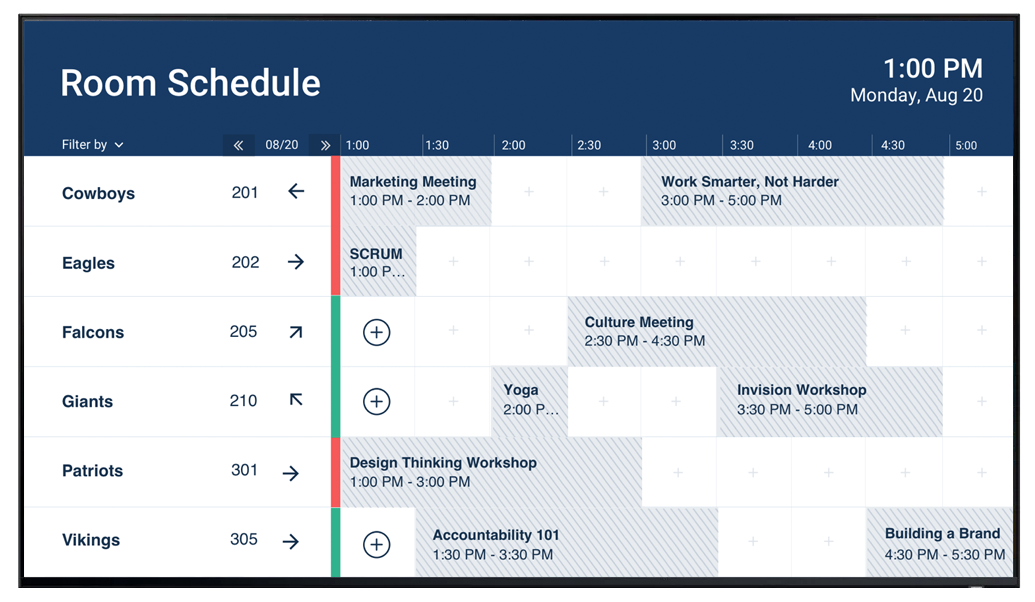 Flexible Orientation
As with every Appspace card, the Schedule Board card offers perfect viewing in portrait and landscape orientations.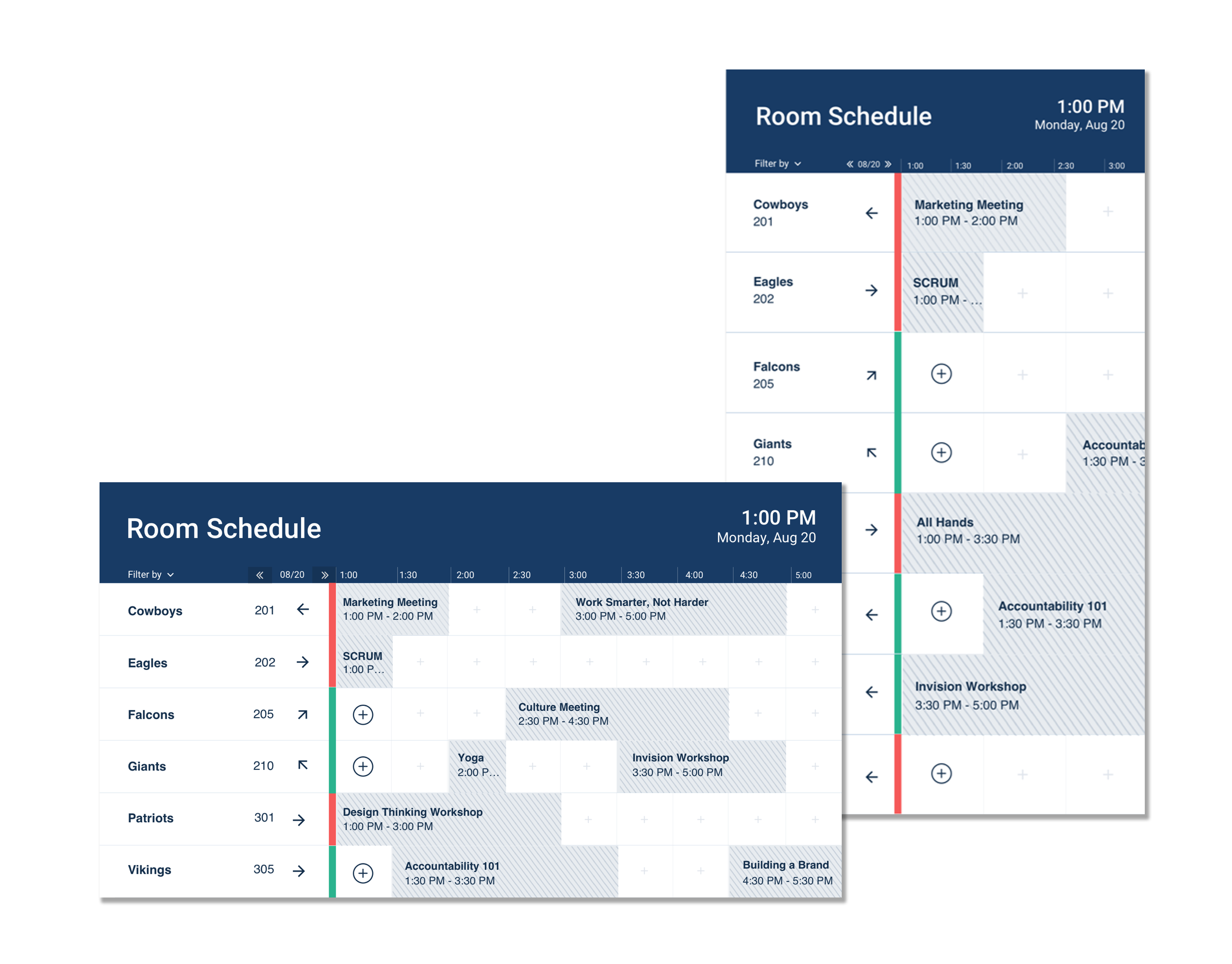 Centralized Meeting Check-In
For scenarios where panels outside of meeting spaces are not touch-enabled, a schedule board provides centralized check-in functionality.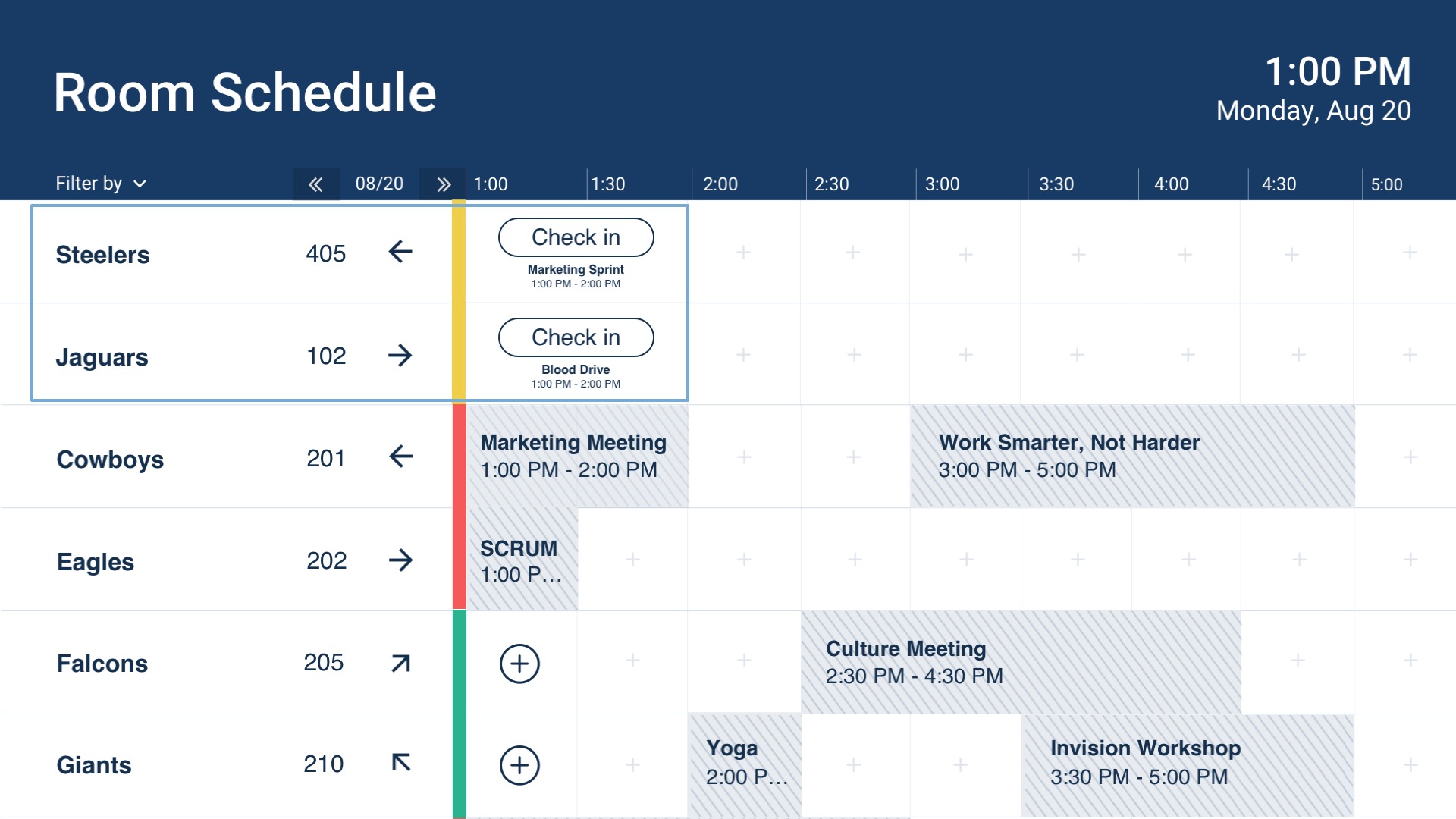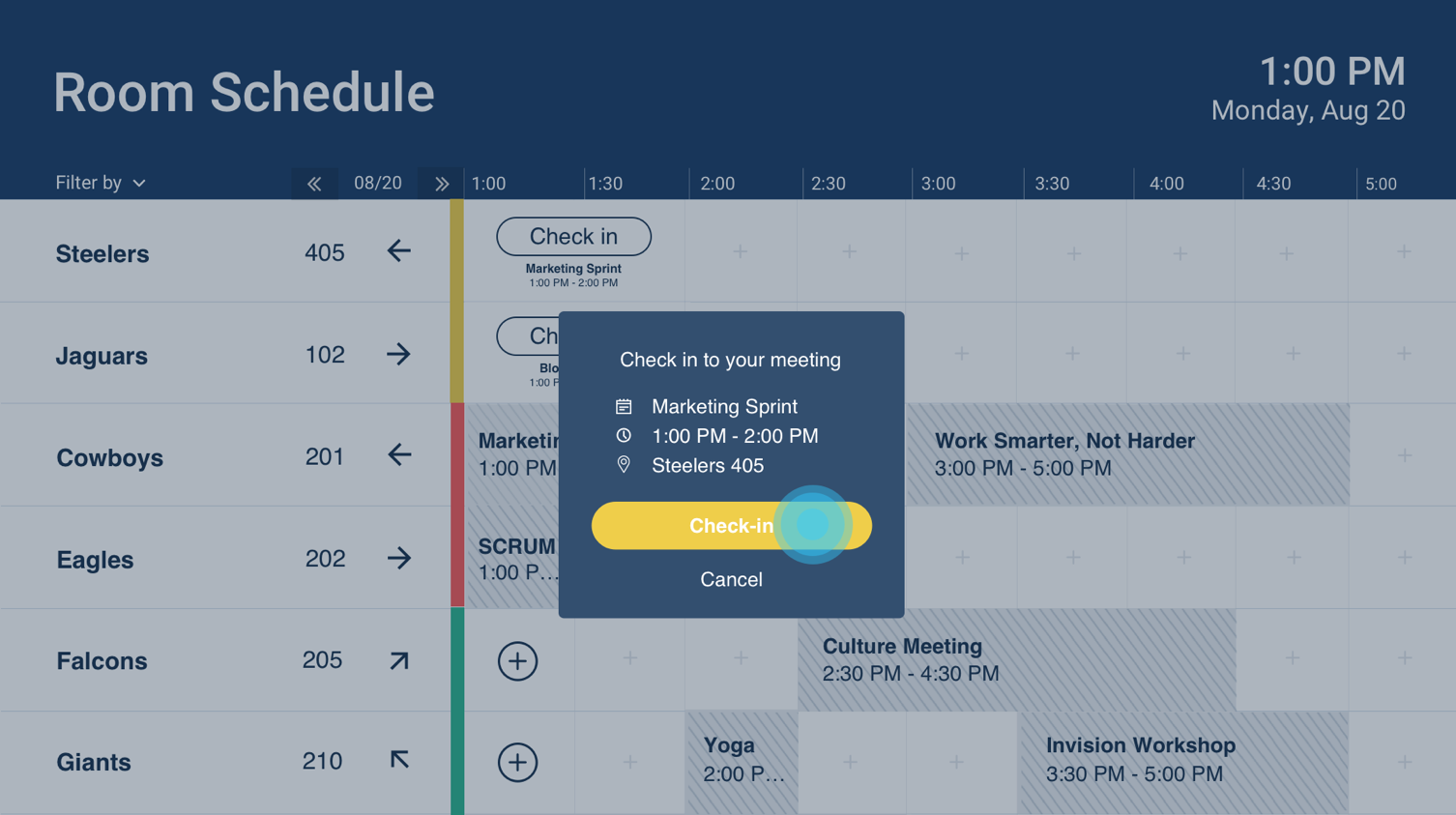 Filter to Find
In a campus or conference center with a lot of meeting spaces, finding the right room can be a challenge. Use filters to speed up the search process and see only the spaces that you want to see.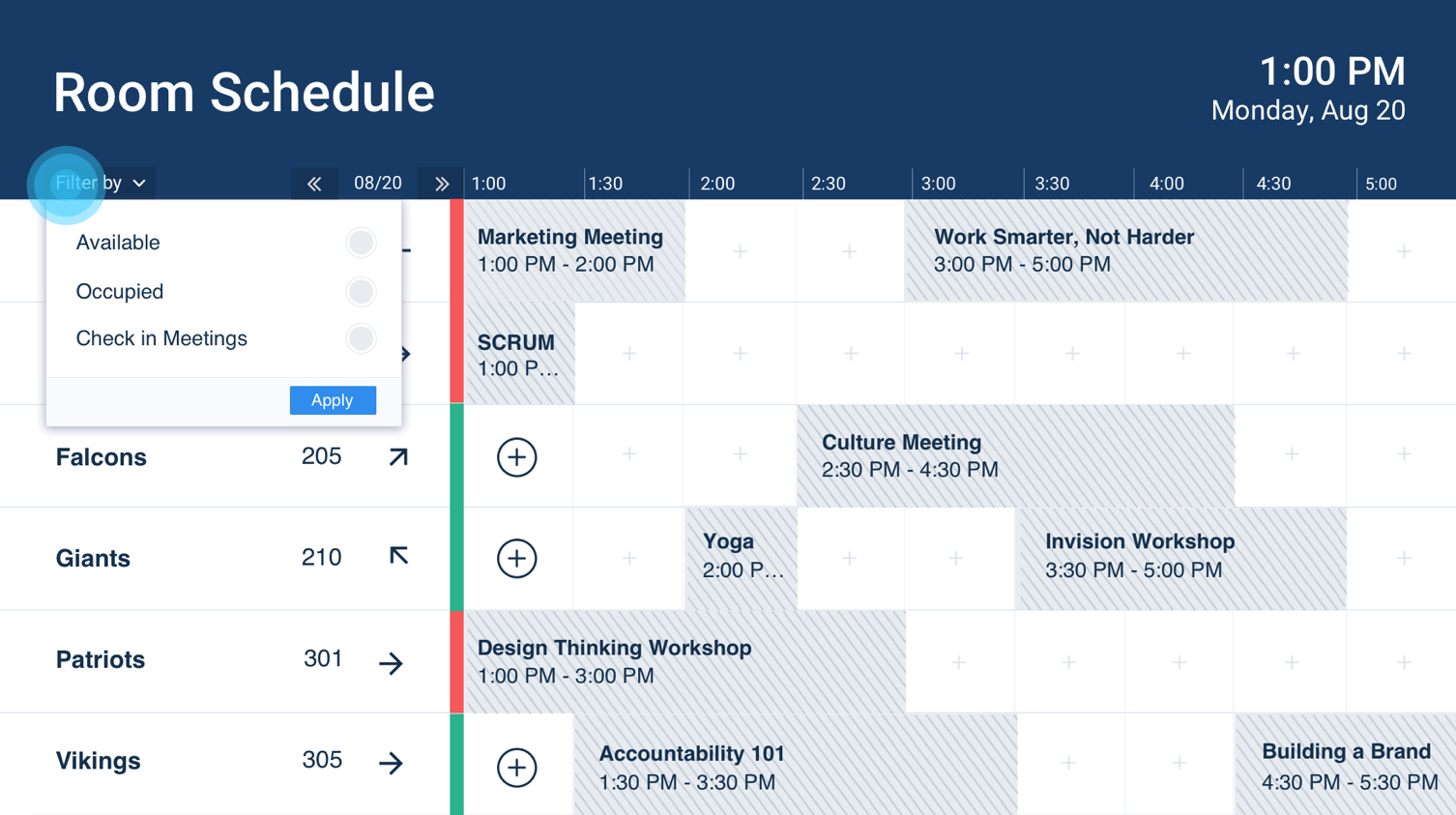 Look out for the Room Schedule card in the Appspace 7.1-ac.3 platform release.
For more information on this release, check out the release notes.