Our upcoming Appspace App enhancement on May 10th, 2019 introduces compatibility with BrightSign OS 8 firmware.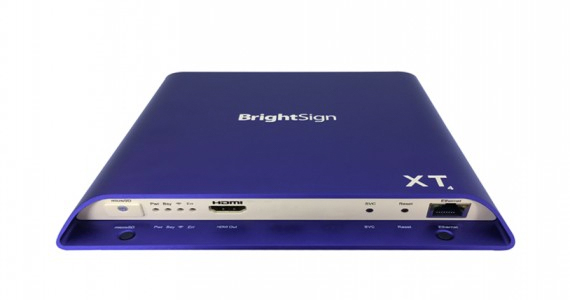 Since 2016, Appspace and BrightSign have offered enterprise customers a reliable solution for their workplace communications; all the publishing tools you need on a unified platform to drive productivity and engagement running 24/7 on the #1 selling media player on the market.
"Continuing our technology development with BrightSign is great news for our customers. It is essential that those customers can leverage the technology enhancements that both parties are making," said Marius Balas, Snr. Technical Product Manager, Appspace.
Following the release of BrightSign's latest firmware, the priority was adding backward compatibility for existing customers on BrightSign Series 3 devices. Deployments using XT, XD, HD, and LS Series 3 devices can now freely upgrade to OS 8. Also, our customer demand has driven support for the BrightSign XT, XD, and HD Series 4 models.
However, it is important to note, existing BrightSign devices running the Appspace App, must upgrade the app to version 1.46 first before upgrading the device OS to version 8. This is crucial to prevent the local storage from being wiped off due to the architectural changes of the location of the local storage in BrightSign OS 8.
Support for BrightSign OS 8 enabled devices will be available from May 10th, 2019, as part of the Appspace App 1.46 release.