We are excited to announce we will be launching a new fast and easy self-service account management portal in the coming weeks.
At launch, the new portal will enable administrators to view details of their billing and subscription information, usage statistics, and centrally manage license keys.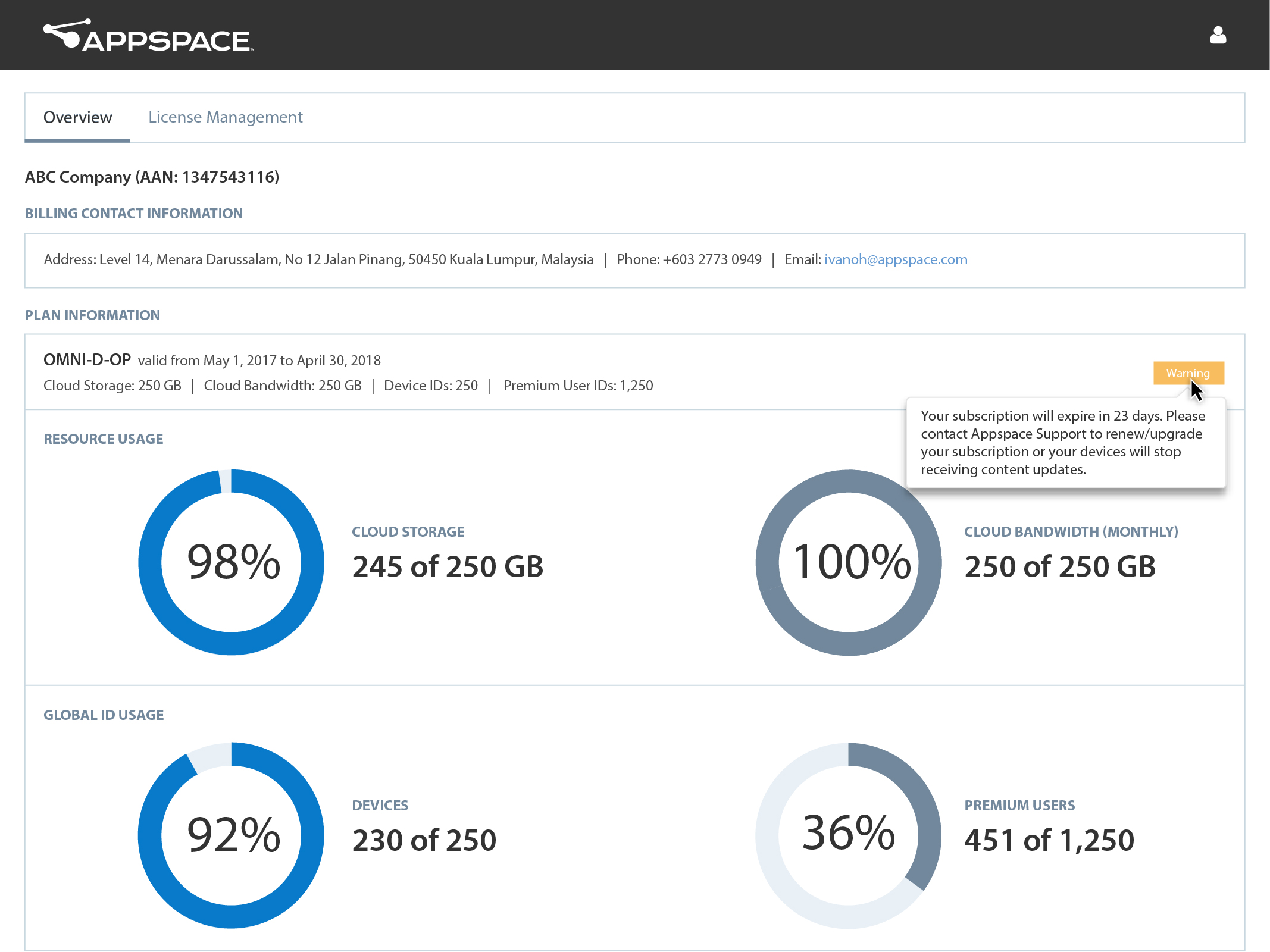 Clear usage data
One of the really cool features is the way ID usage is visualized. You can view how many Device IDs and Premium User IDs are available (and in use) at any given time, as well as see where they're assigned to in the cloud or on-premises.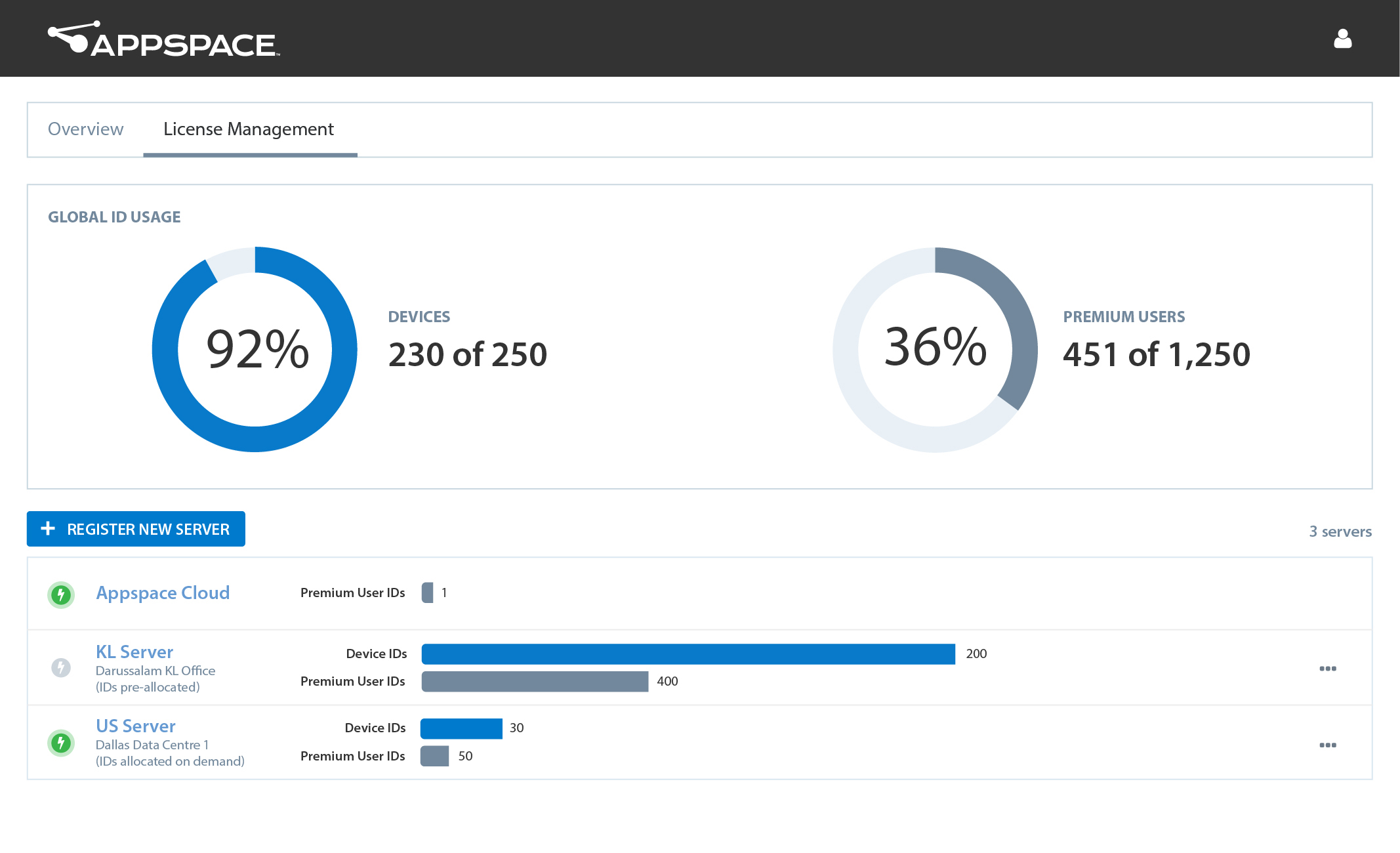 Simplified ID distribution
If you have deployed Appspace in your own environment, you'll know the process for licensing that server could be easier. We listened, and we've significantly improved this process.
Dynamically Add IDs
If your server is connected to the Internet, you can allocate these from the "pool" of IDs that are included with your subscription and this will automatically update the server license. This means you can operate a hybrid deployment by tweaking IDs allocations of both cloud accounts and on-premises servers from the comfort of your office chair.
Statically Add IDs
In some scenarios, you may want to use static allocations of IDs, and you can do that too. Using the tools provided, generate a text-based license to allocate more IDs to your private deployment.
No more files – let's text!
As we eluded to above, we are saying goodbye to .xml and .bin files and moving to a text-based licensing system. Hello, copy/paste!
The Server Profile.xml, previously needed to tie a license to an on-premises server, is no more. It's now simply a (long) text string. Confirmation receipts generated by the server once the license is applied provide the account management portal with the latest information about the deployment.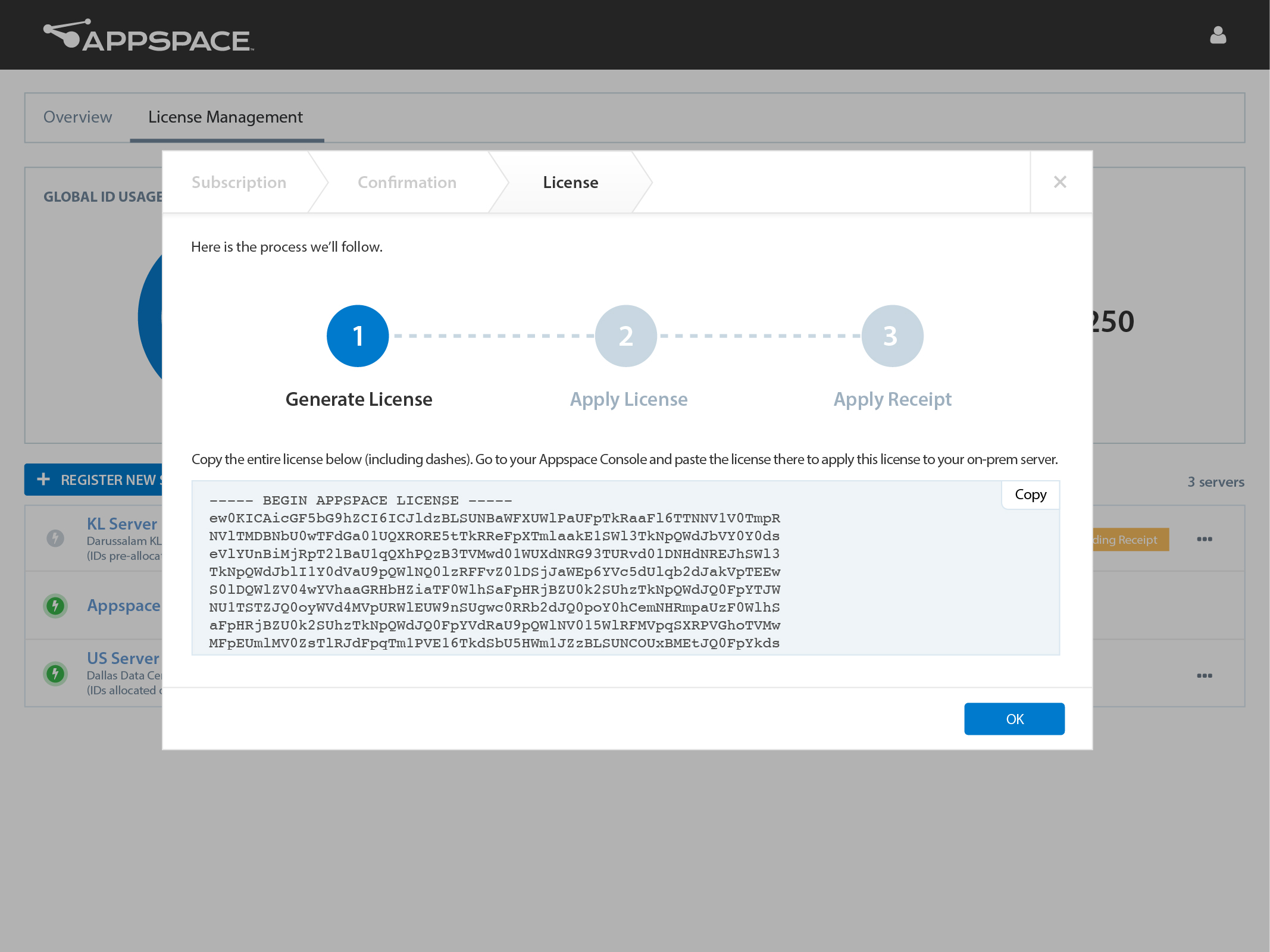 We're very excited about this new set of administration tools and post launch our team will be working to add even more functionality. The following months will see more usage data, support ticket tracking, plus purchasing history.
This portal will go live in-line with the release of Appspace 6.2 on-premise, in September. Look out for more information about that in the next few weeks.