As part of Appspace's commitment to outstanding customer support, the Account Management Portal is undergoing some fantastic upgrades. These upgrades will take place on September 22nd, 2018.
Chat live with an expert
Following a successful pilot of live chat on appspace.com, live chat with a Technical Support Specialist is making its way to the Account Management Portal. Chat is designed to help with quick and straightforward support requests.
"We see investment in our support features as a critical step to ensure the highest possible satisfaction for our customers. Piloting live chat we learned that many customer issues can be resolved in just a few short message exchanges."

– Bryce Kirby, Vice President of Customer Success.
The chat window stays active across all tabs while a transcript of the chat conversation is recorded for quality monitoring purposes.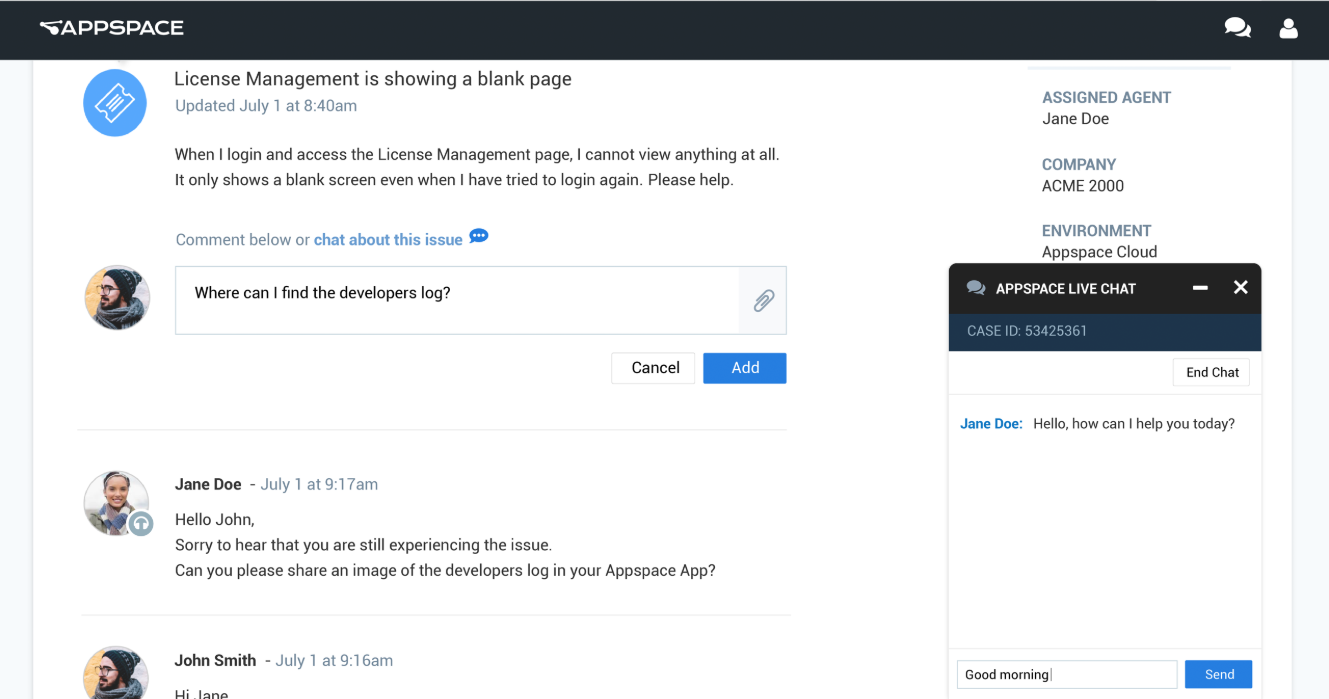 Account Owners, or users granted access by the Account Owner, can use this feature. Live chat support is available to all paid subscribers.
Ticket tracking
Appspace support ticketing has been in operation for several years. However, case progress, the name of the support specialist, file sharing, and other standard requirements of resolving a ticket have occurred by other means. The latest Account Management Portal upgrade brings all of these components together. Following a successful pilot of this feature, we are now rolling this out to all users.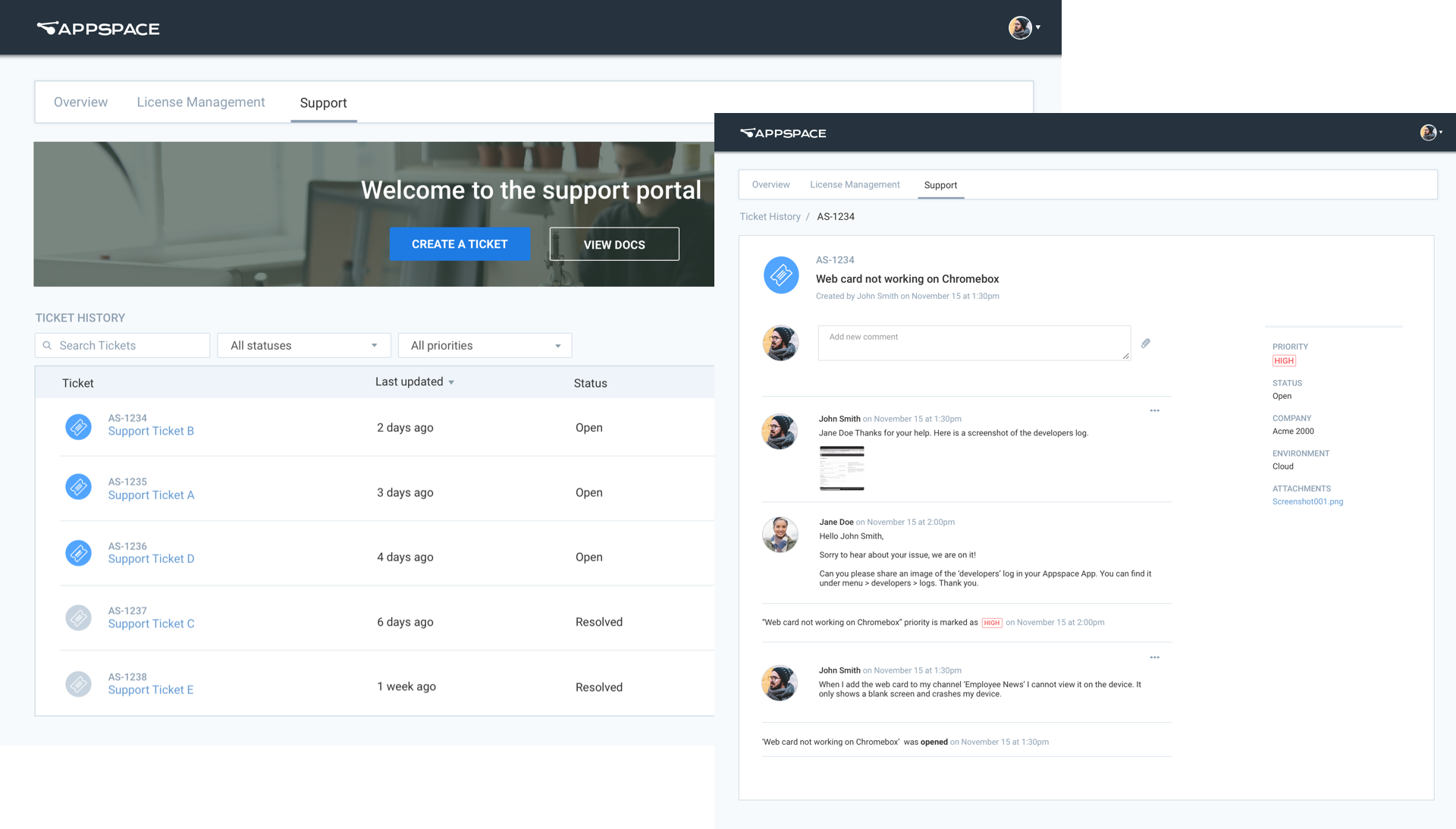 To learn more, check out the release notes for the Account Management Portal, here.