We're excited to announce that Appspace will begin rolling out animated card templates starting September 22nd – starting with the multi-purpose Announcement card.
Enhanced Announcement Card
First released in March 2017, our HTML5-based cards became a widely used way of sharing on-brand company information quickly and easily. Since then, announcement cards have grown into the most commonly used card type by Appspace customers. Cards have helped organizations share all kinds of information from all lines of business, and now they bring the text and images to life thanks to built-in animations.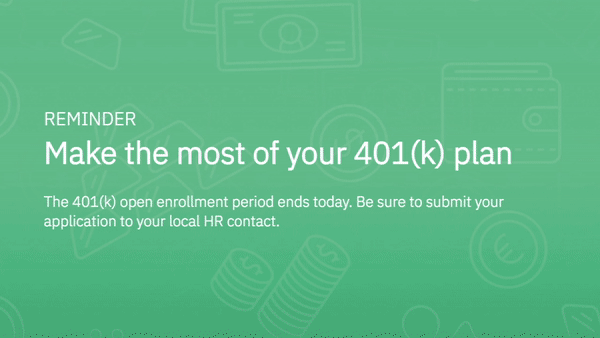 What's new?
The latest card enhancements allow users to add a video or multiple images to a card. For cards using several images, behaviors such as playout duration and transitions between media can be configured. Also, new layout options with the flexibility to resize image and logo zones have been added. Finally, to make authoring even easier, we created several use-case specific templates that are ready straight out of the box.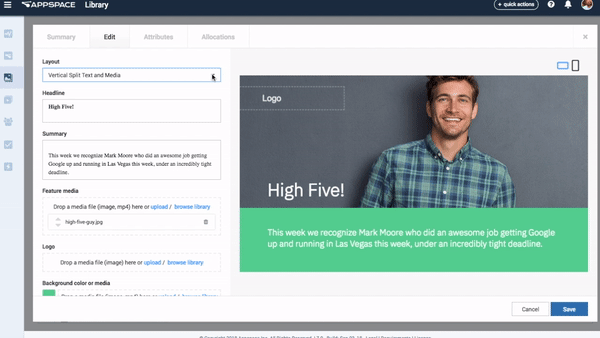 In the coming weeks and months, expect to see more animated card templates becoming available.
For more information on this release, check out the Appspace 7.0-ac.18 platform release notes.