The way we work is changing, as are the places we work. One noticeable trend in today's workplace design is huddle spaces. Our upcoming Appspace App enhancement on March 8th, 2019 we introduce compatibility with the Crestron AirMedia wireless presentation portfolio.
Huddle What?
Located within open-plan areas or as small rooms, a huddle space is perfect for in-person meetings and remote collaboration. A huge enabler in huddle spaces is the collaboration technology. The Crestron AirMedia wireless presentation tool is one such technology. Deploying Crestron AirMedia with Appspace makes meetings easier thanks to secure wireless sharing capabilities while teams stay informed and engaged with the latest company news, announcements, dashboards, and reports on connected displays when they are aren't being used for collaboration.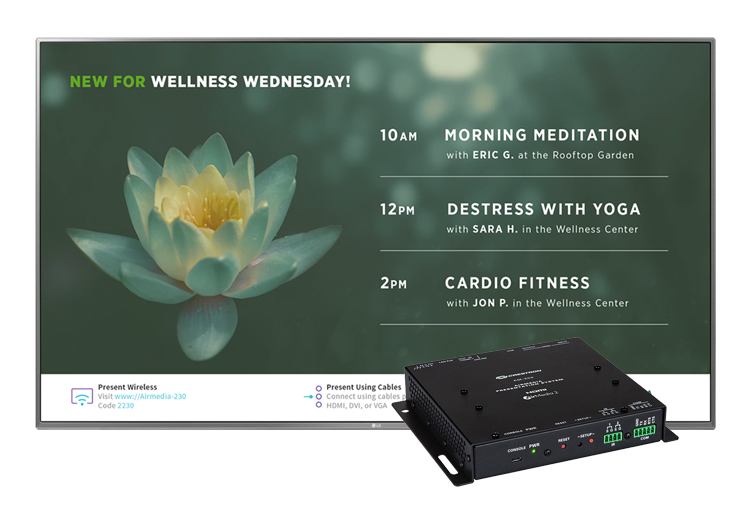 To learn more about Appspace and Crestron solutions, visit appspace.com/crestron.
For more information on this release, check out the Appspace App 1.44 release notes.