Hot on the heels of this past weekend's update, we bring you another small update which focuses on optimization updates.
LIBRARY PERFORMANCE
At the end of January we introduced an improved library workflow and since then we identified a few optimizations we could make to improve the overall load speed when managing content. Specifically we've managed to reduce the API calls needed when loading the library, which should mean some users will see a 40-50% decrease in load time.
UPDATED DASHBOARD
An updated view offers all users of Appspace access to news and helpful Knowledge Center resources (so you get the most out of Appspace). Existing widgets can be found by simply scrolling down on the Dashboard.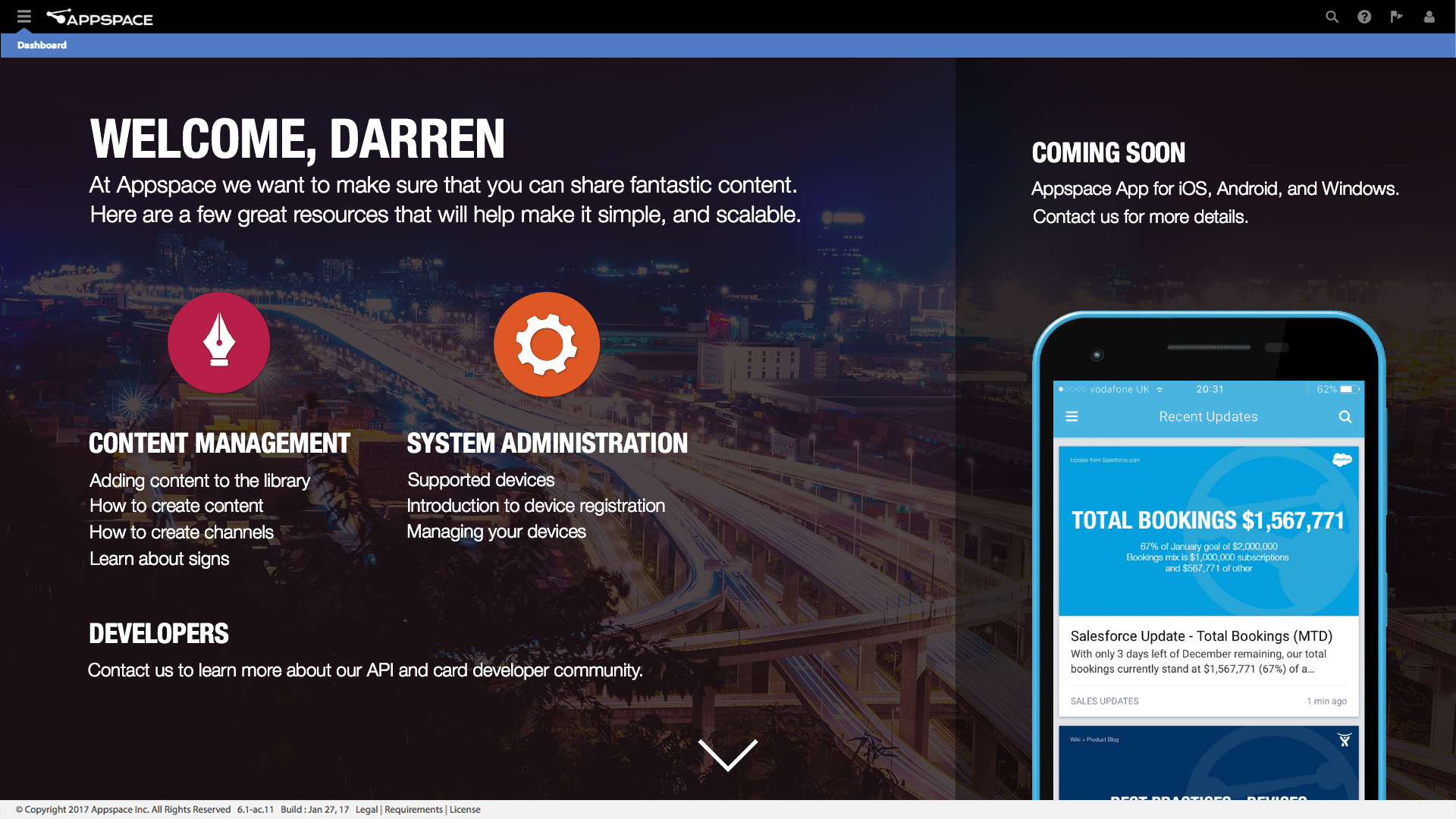 BUG FIXES
Our engineers have cleaned up 7 small bugs to keep things working the way you expect.
As always, the full release notes can be found on our Knowledge Center, just click here.
Appspace6.1-ac.14 is being deployed to public cloud on Saturday 25th February.