On Monday, October 1, the Appspace leadership team was joined in New York by leading enterprises and resellers. Held at Convene's Park Avenue location, the meetup was a full day of technology demonstrations and digital workplace discussions. Guests got a first-hand experience of digital signage, a 4K video wall, kiosks, and much more from partners like Crestron, Google Cloud, MediaVue, and many more.
Attendees to the meetup, ranging from banking powerhouses to creative agencies, got up close with a single platform for all of today's digital workplace initiatives. Drawing the most attention was that the entire showcase was driven by Appspace cards. Attendees remarked how easy it was to use this unique Appspace feature, enabling a single point of authoring that automatically published content just works across every technology.
Crestron sneak peak
Also drawing a lot of attention was the full range of Crestron-based solutions. Meeting rooms showcased the soon-to-be-released Crestron Mercury firmware that integrates Appspace for digital signage inside the conference space. Crestron's award-winning UC solution was also displayed alongside Appspace and Crestron TSW conference room booking. Combined, this is a powerful package that is expected to become an enterprise standard for many of the attendees.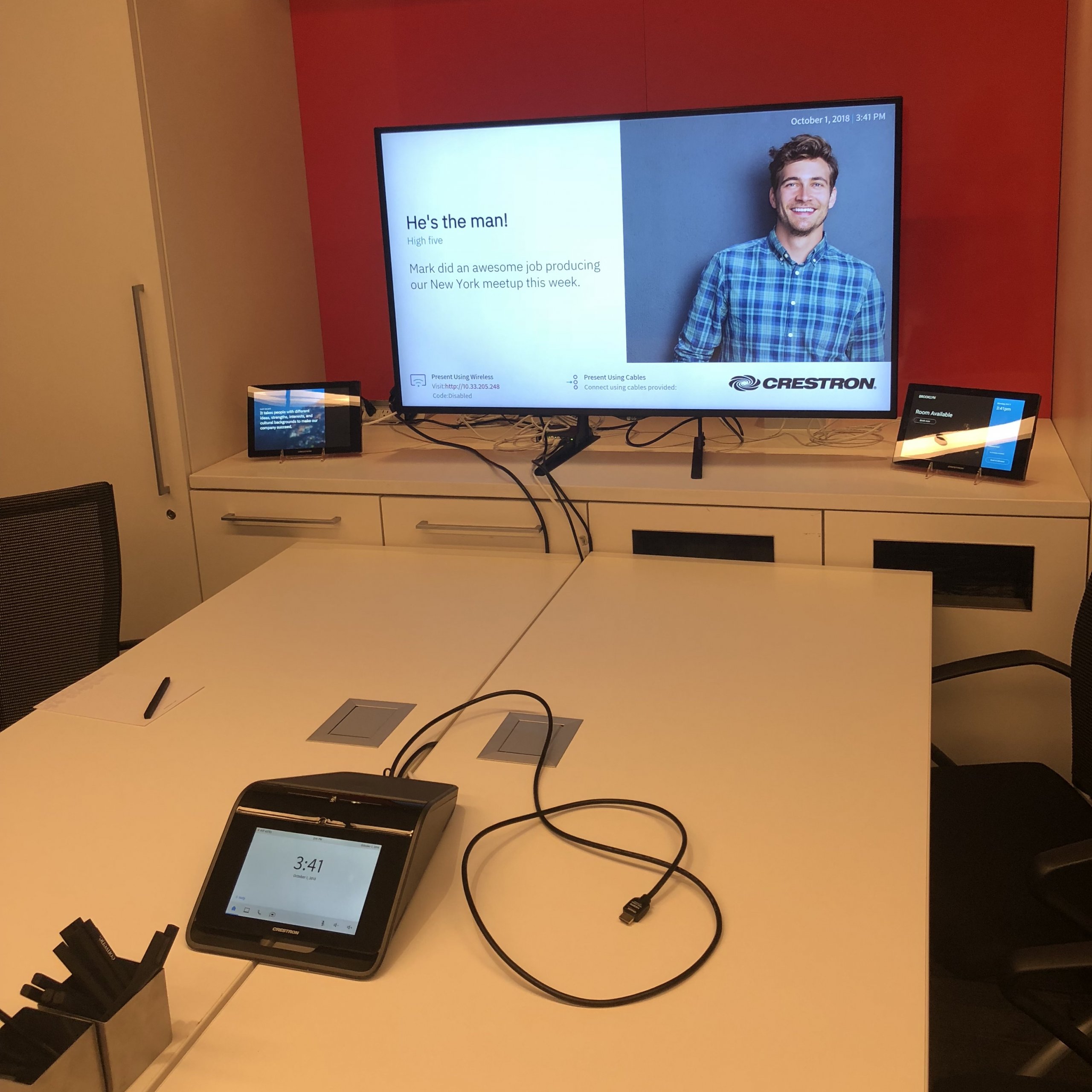 New Crestron media player
Crestron treated attendees to a sneak peek at an early build of its new digital signage media player. Developed with the help of Appspace, this is a small format, well specced, and (interestingly) low-cost player, giving excellent performance for the money. The inexpensive player, in its prototype housing, can be seen to the left of a familiar Crestron AirMedia Player. We'll have more news on this player in the coming months. Crestron DM NVX units also delivered 4K content perfectly from Appspace to the 2×2 video wall on display at the forefront of the showcase.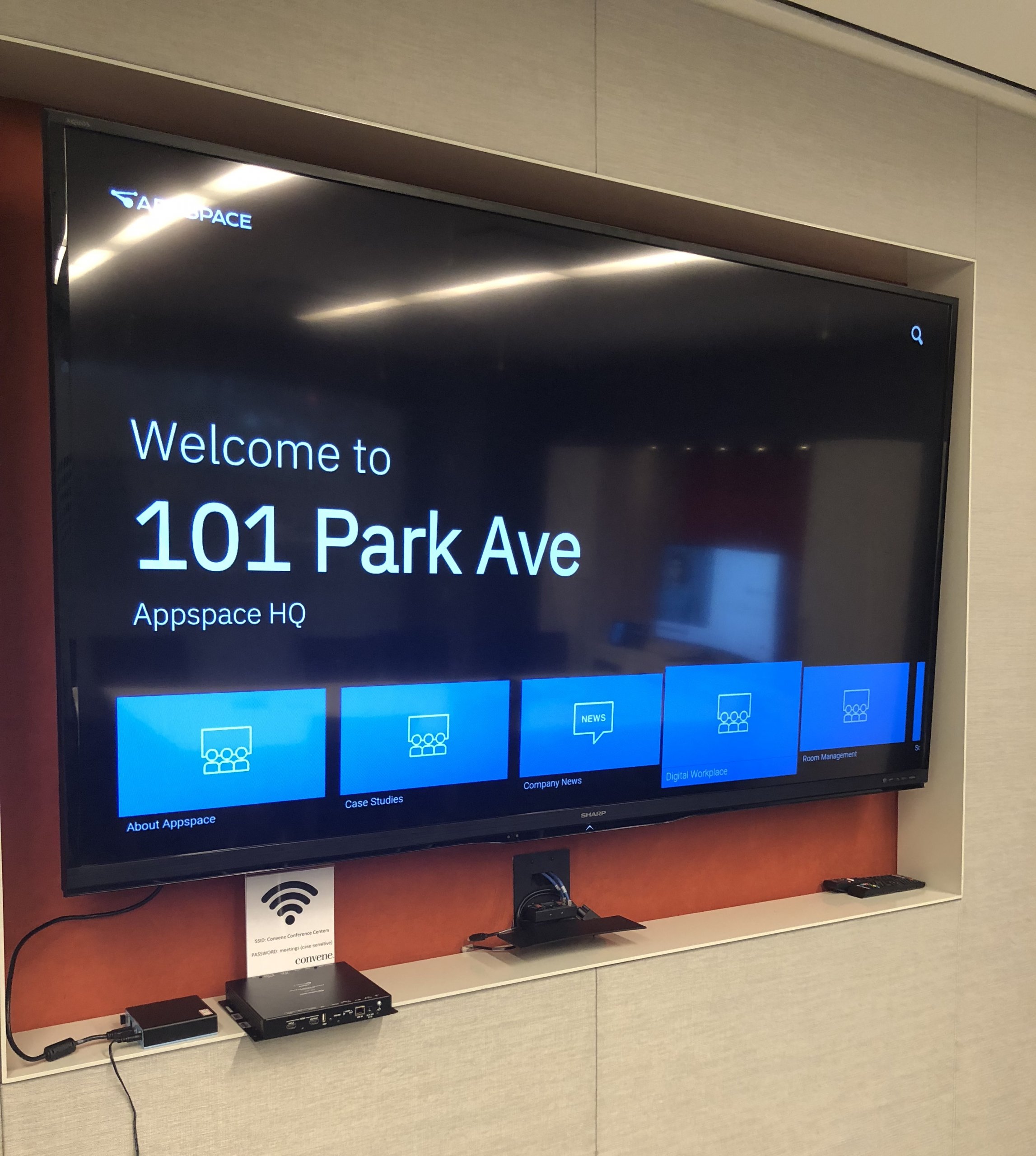 Day two promises to be as frantically busy as day one – we'll also try to bring you more images and video. If you are in New York, you have until 6pm to drop by and check the showcase out for yourself, and meet our leadership team. We'll leave you with a few of our favorite images from day one.
[Modula id="1″]