On Monday, February 25, our team kicked off the Cisco SEVT reception with several signage demos. With the official announcement of Appspace returning to the Cisco GPL still ringing in their ears, a tidal wave of Cisco engineers swamped the Appspace booth to see signage mode on Cisco Collaboration Endpoints. Held in San Jose, the home of Cisco, the SEVT was where ~1,000 engineers met to see, hear, and get hands-on with the latest tech.
I don't mind saying this, but nobody could have been prepared for the amount of interest. We really needed eight people running our demo space, rather than the four we had. Lesson learned for next time. Also, events like the SEVT confirm the amount of demand that there is in the enterprise space for integrated solutions like the ones we were showing. It was great to hear all of the positive feedback.
[modula id="3051″]
The Cisco SEVT Demos
Demonstrations centered around the Cisco Room Kit with signage mode enabled. Here engineers got to see company updates, room instructions, and how to find support, plus alerts and emergency messaging. The latter is also compatible with fellow Webex ecosystem partner Singlewire's Informacast platform – who Appspace has a long-standing relationship with.
We also showed off room scheduling capabilities, plus a preview of an upcoming Cisco firmware feature release (Web View mode). Thanks to Cisco we were able to demonstrate on-demand and live content browsing alongside signage mode. This demo was also previewed at the Appspace Webex Meetup in New York back in December 2018. Here's Tom with a recap of that event.
Events like the Cisco SEVT are some of our favorites and this year we brought a few gifts to add some color to their wardrobe, as well as asking the question:
"Why wouldn't you switch on signage mode?".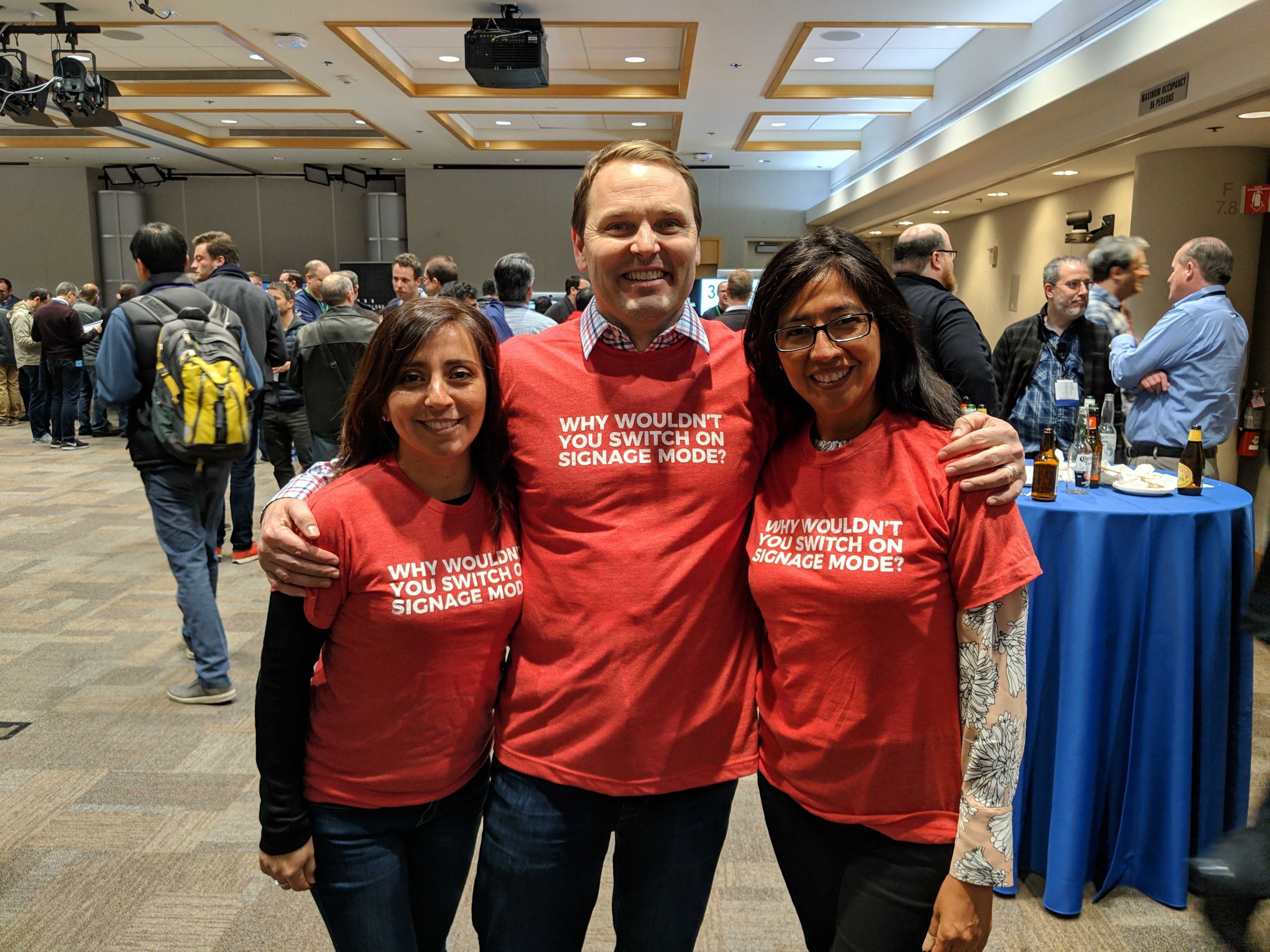 We'll be at Cisco SEVT throughout the week.
To learn more visit appspace.com/cisco or speak to your Cisco representative.