Efficiently managing meeting space availability is a problem for a lot of enterprises. Before you start deploying the Appspace room card, there are some critical areas of consideration that will set you up for success.
Hardware devices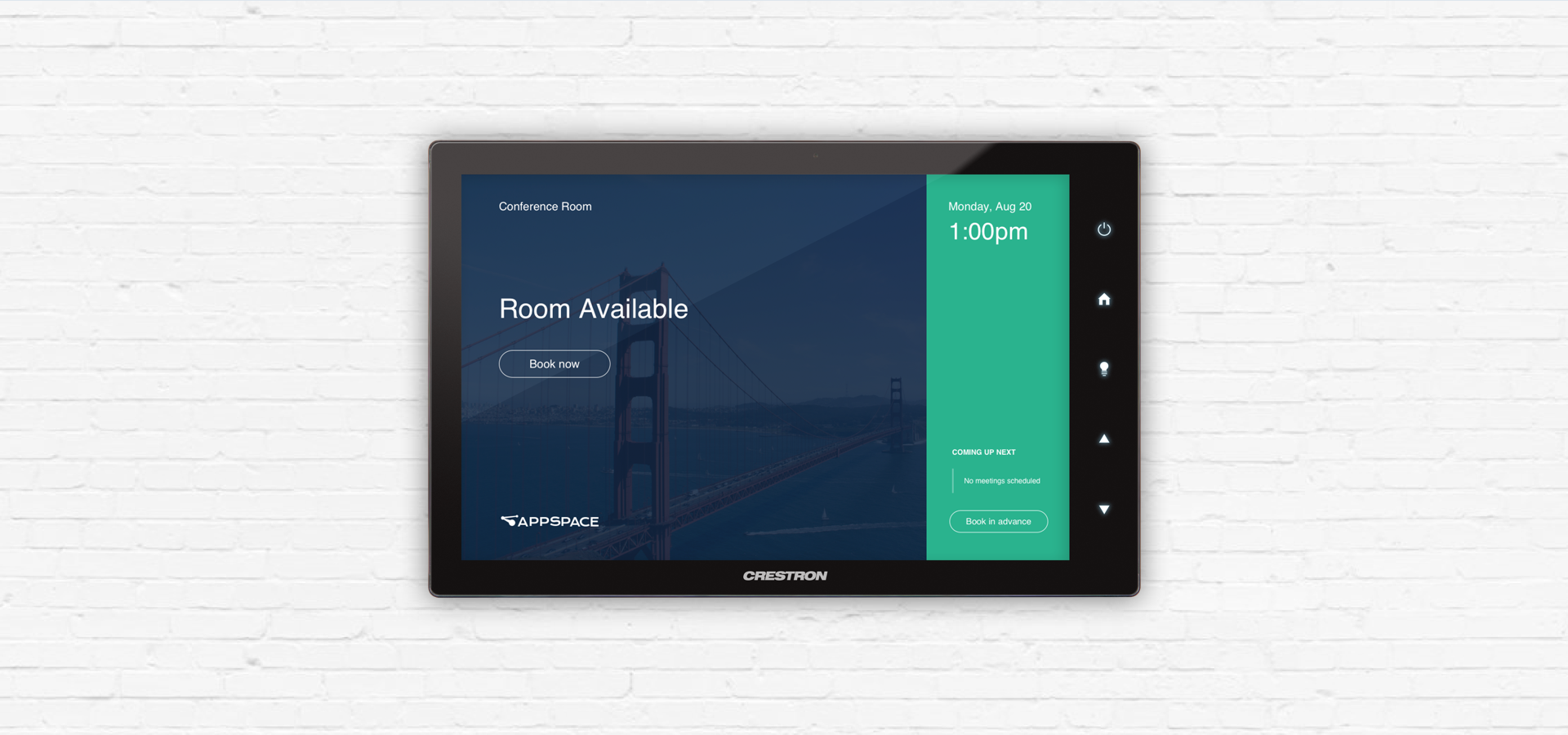 It's pretty obvious, but the $49 consumer tablet special from your local electronics store is not the way to go for your enterprise deployment. A solution that needs to operate 24/7/360-something days a year needs to be rock-solid reliable and include smart power management, adequate heat management, and other features and functions that provide both operational efficiency and peace-of-mind. A commercial grade device offers this and can save you a lot of headaches in the future.
Features to look out for:
Power-over-Ethernet (PoE)
Low power consumption
Excellent heat dissipation rate (BTU/hr)
A good viewing angle for the screen
Check out our room management microsite for some commercial grade device options.
Device management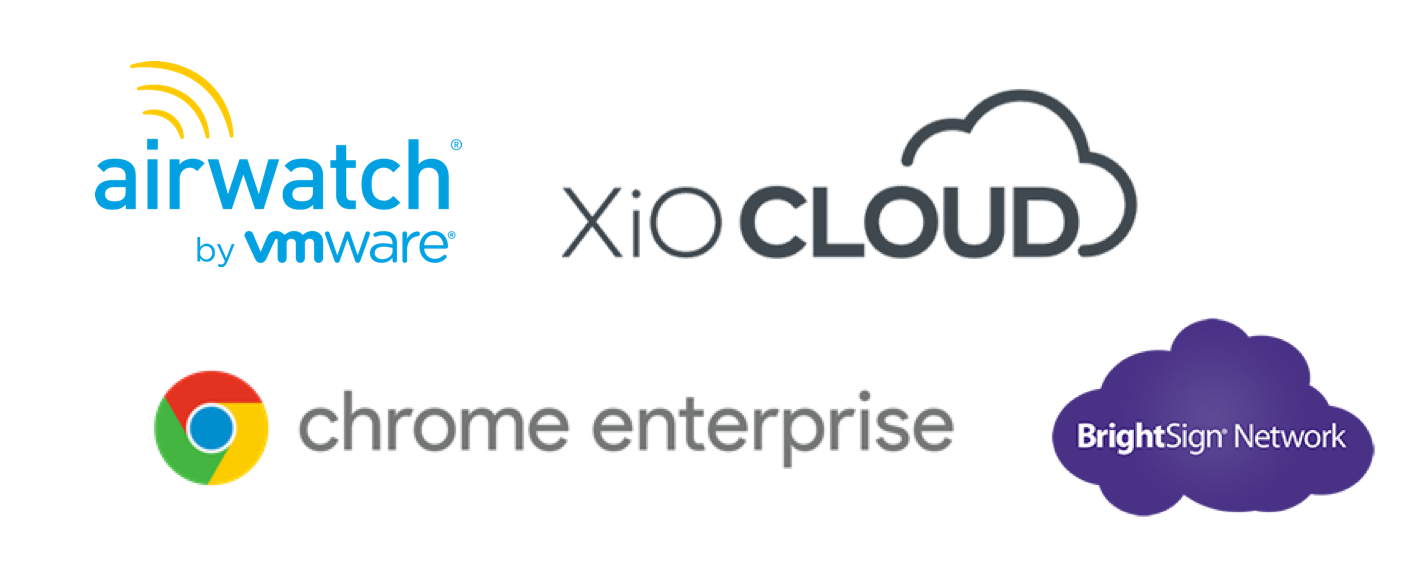 As a room management deployment can run into hundreds of devices, if not thousands, ensuring you have the tools to centrally deploy, manage, and monitor your devices is a logical investment. Commercial grade devices will benefit from either a manufacturers-own device management platform, or they can be controlled by any of the industry-leading Mobile Device Management (MDM) platforms. Having a device management platform is a must for your deployment.
Features to look out for:
View the connectivity and device health status
Ability to lock the device down to a single app or "kiosk mode"
Ability to disable any physical buttons on the device
Manage firmware policies, software deployments, and updates
Perform reboots, app relaunches, download logs, etc.
Always ask about your device provider's management solution, or check out solutions like AirWatch from VMWare.
The Appspace room card
Released in April 2018, the updated Appspace room card is entirely free to Appspace users. Deploying the card makes it easy for your team to view the availability of meeting spaces, book instant as well as future meetings, and extend their meeting if it is going to overrun.
Other features include:
Compatibility with Office 365 and Google Calendar
Works in landscape or portrait
Can be easily configured to match corporate branding
Can be configured to match a room theme
Can be customized by a developer using standard web development tools to add more features and functions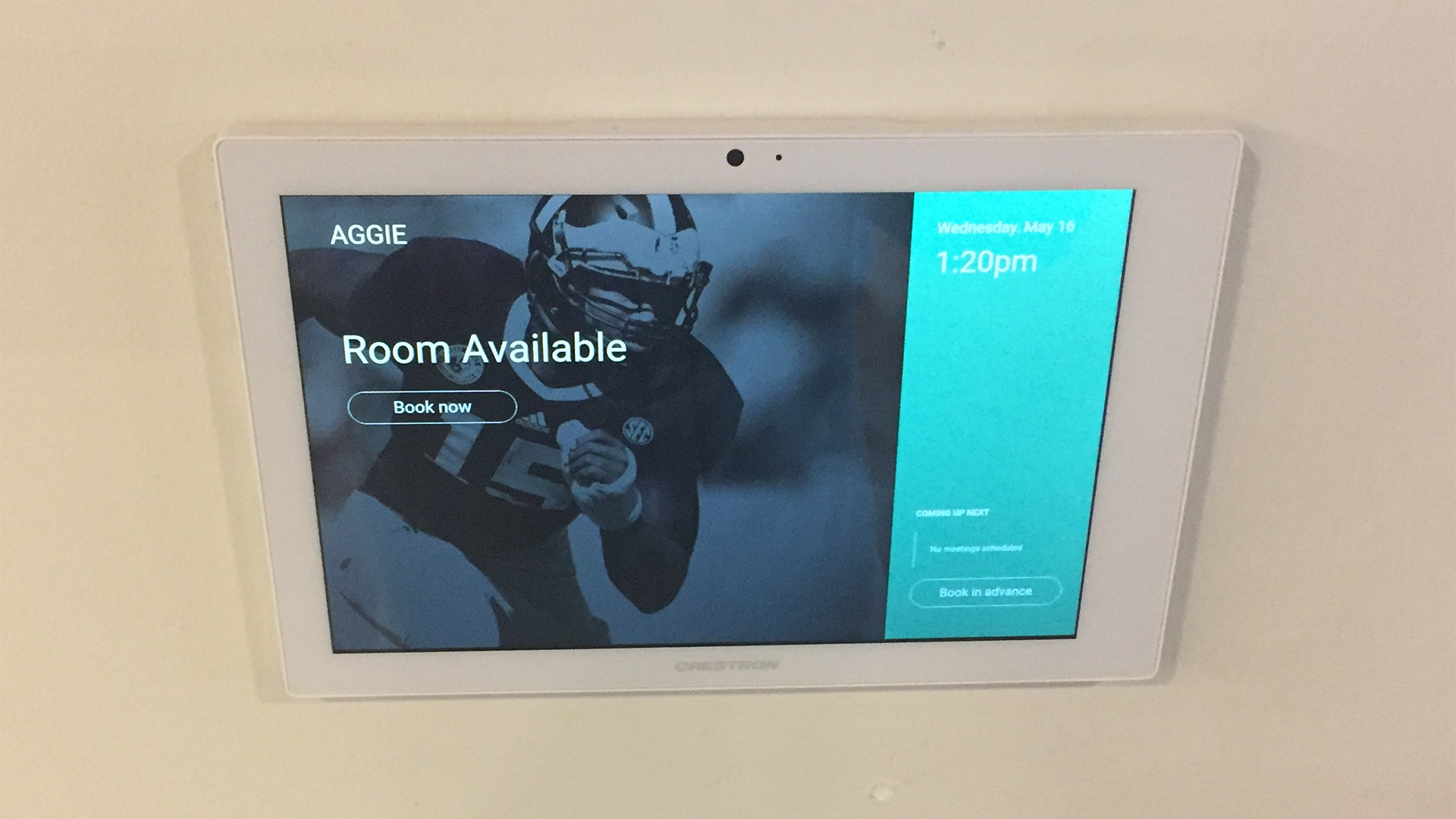 Appspace Dallas HQ meeting rooms have a college football team theme
To learn more about meeting room management from Appspace, contact us, and we'll put you in touch with one of our meeting room experts.