Happy New Year folks! We kick 2019 off with a significant update to the detail provided for device management teams, plus several behind-the-scenes optimizations in our combo release of Appspace 7.0-ac.23 and Appspace App 1.42 happening on Saturday 19 January 2019.
Detailed device information and settings
Click on a device in the Appspace console, and you will see Overview and Settings. This revision means you can instantly see all relevant device details in one place.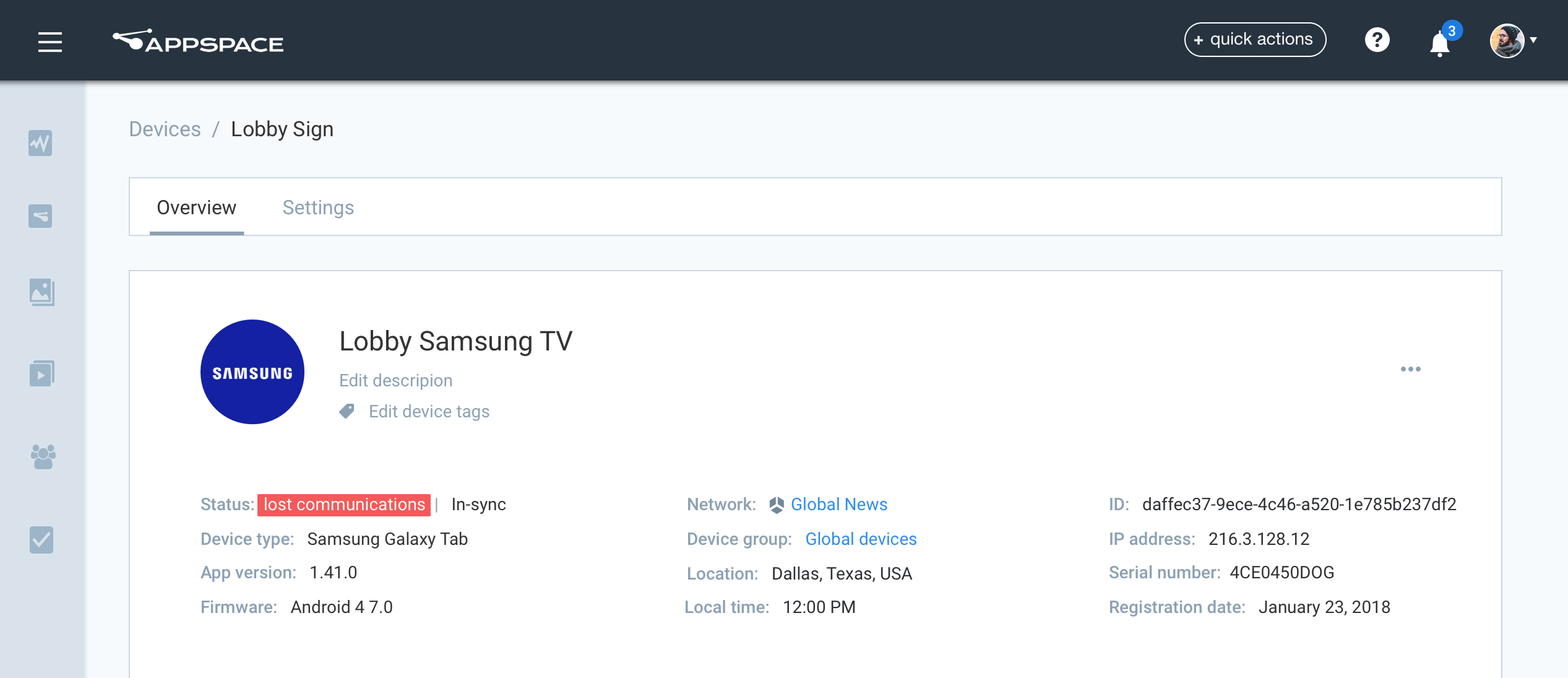 From here, the Overview page goes on to display a preview of the content playing on the device, as well as all channels, channel groups, and content assigned to the device.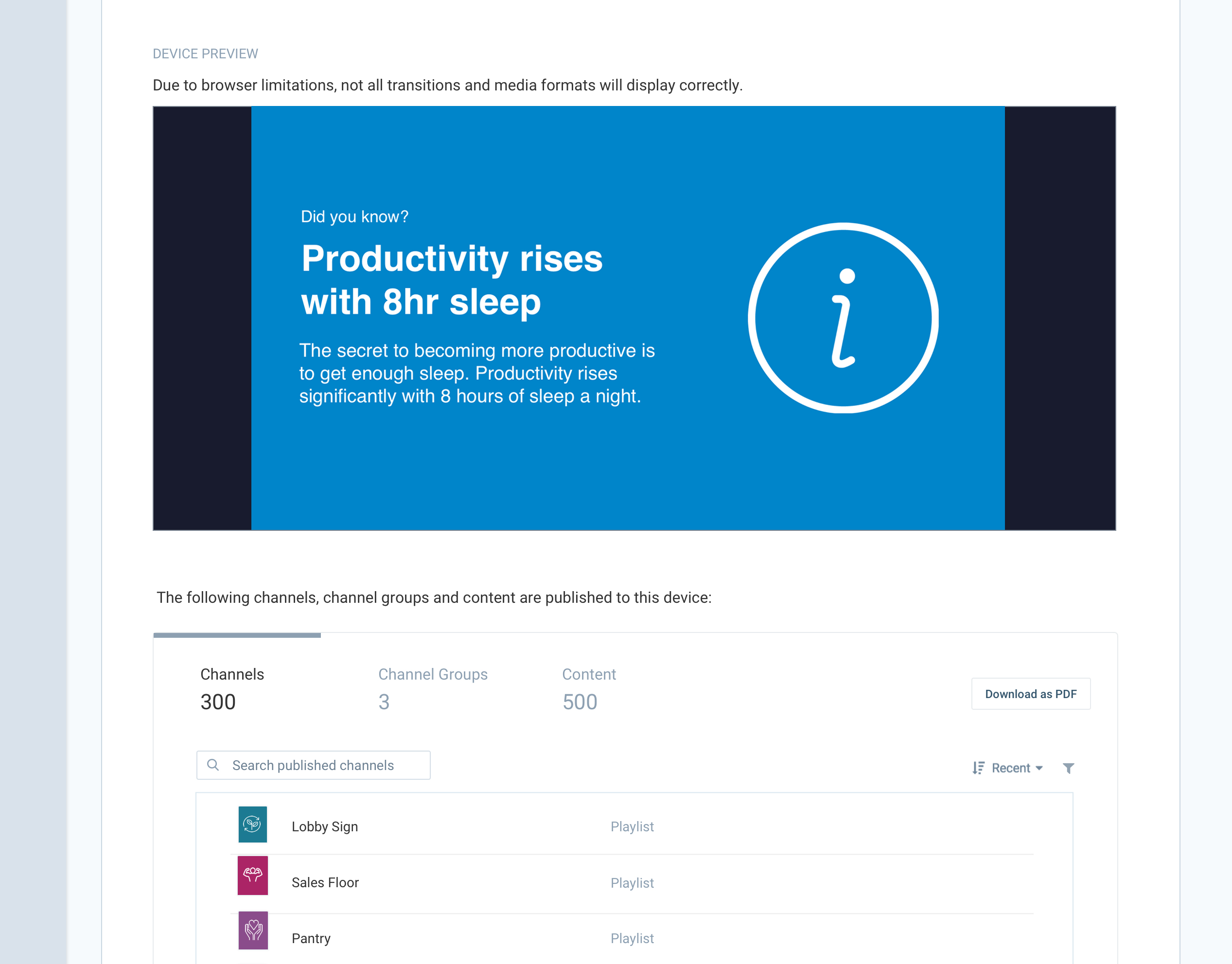 In addition, you can edit individual properties, change the display orientation, assign and remove channels, copy properties to other devices, and even unregister a device.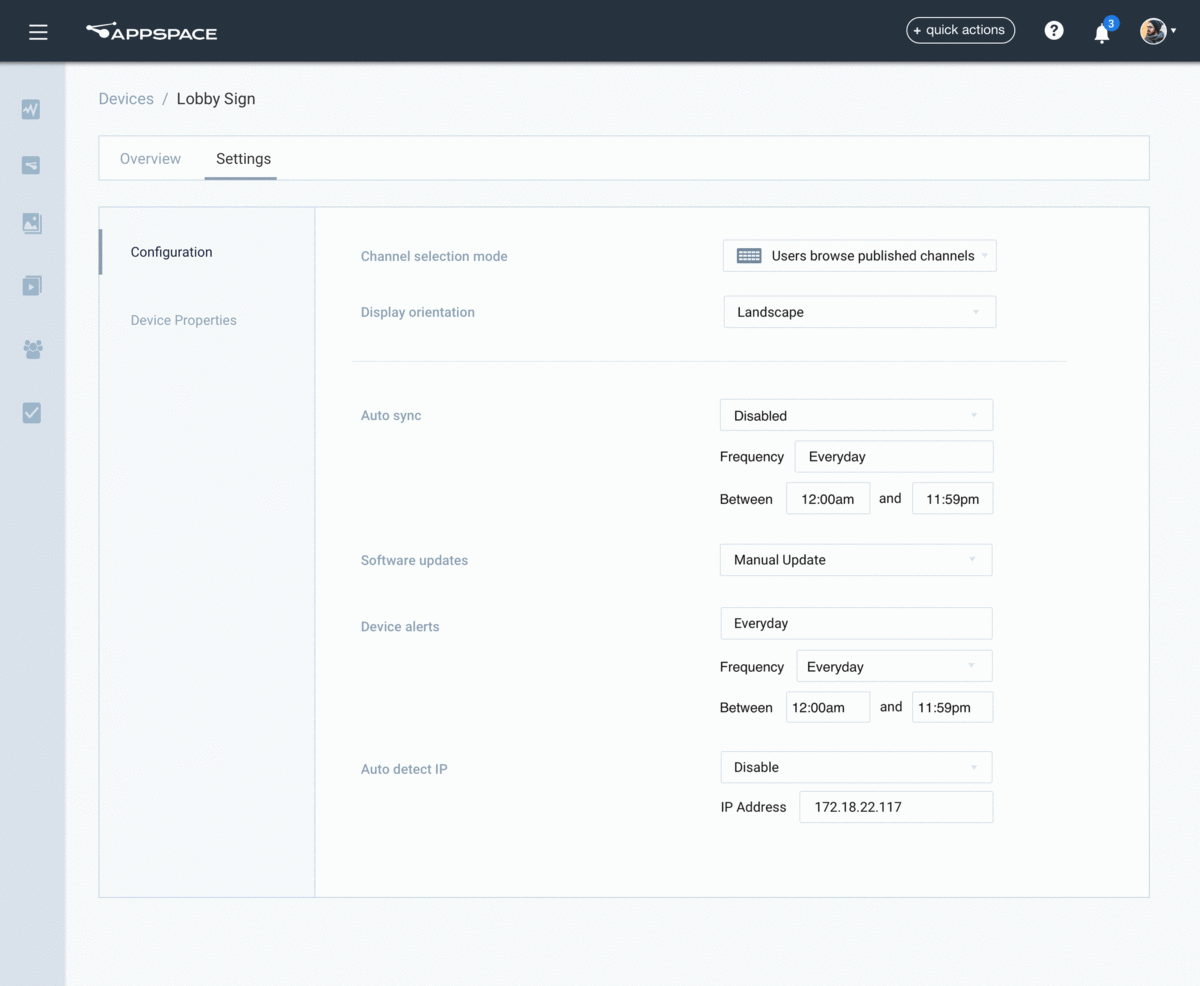 Finally, an update to the app
To make some of this device-level information visible in the console we've had to make some updates to the Appspace App. We have also squeezed in a handful of bugfixes.
To learn more, visit our Knowledge Center.