At Zuora's Subscribed17 event in San Francisco this week our on-going participation in the subscription space was recognized when our Systems & Security Director, Jacob Feisley, was awarded the inaugural Zuora Community All-Star Award, and we couldn't be prouder of this achievement.
Any Appspace customer will know that we are not a newcomer to the subscription economy, but we regularly engage with other leading subscription-based companies to share best practices and solutions to make our processes and procedures better for our customers.
Therefore, we couldn't be prouder, about the recognition that Jacob has received for his hard work. Congratulations from all the team at Appspace.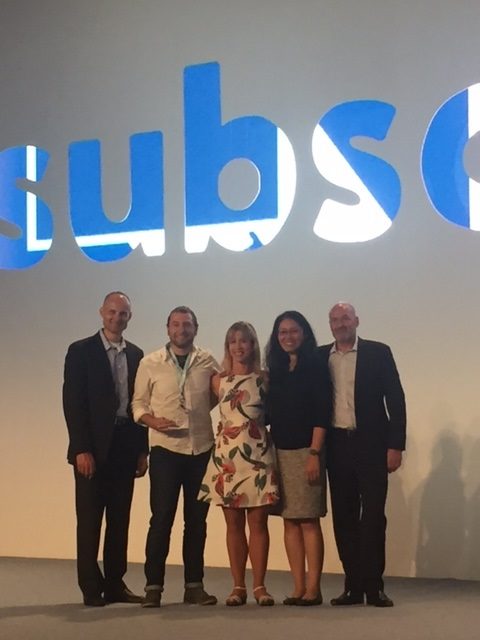 ABOUT THE ZUORA COMMUNITY
Zuora launched the Community 18 months ago to provide users with the ability to search and find the information they need as well as collaborate for a more connected experience while learning from each other. Since the Community was created, up to ten thousand monthly user views and tons of Community members share code and answer questions.
WHAT ZUORA SAYS ABOUT JACOB
Jacob has provided over 300 pieces of content. He's received countless kudos, and has even provided solutions that were upvoted by Community members to be the best answers—sometimes even beating out solutions provided by our own product experts! Jacob is a gem, and we are so grateful for him. And we're excited to see what the future brings for the Community!
To read the full awards review, click here.