If you've been following our recent communications, then it's clear that our roadmap for H1 2018 has a lot of initiatives on it.
Here's a quick round-up of Q1 enhancements that you may (or may not) know about:
Appspace 7
This upcoming release is super exciting. Appspace 7 offers an easier, faster, and more intuitive experience that enables you to publish information to your team with ease. The first thing you'll notice is the platform interface gets a fresh new look. But the changes are more than just skin deep.
Appspace 7 streamlines the workflow for fast creation of a playlist, live stream, and advanced channels (previously known to Appspace users as Signs and home to our WYSIWYG editor).
Further enhancements make it easier to add your information, preview across all devices (including mobile devices), and publish channels to your team and deployed devices.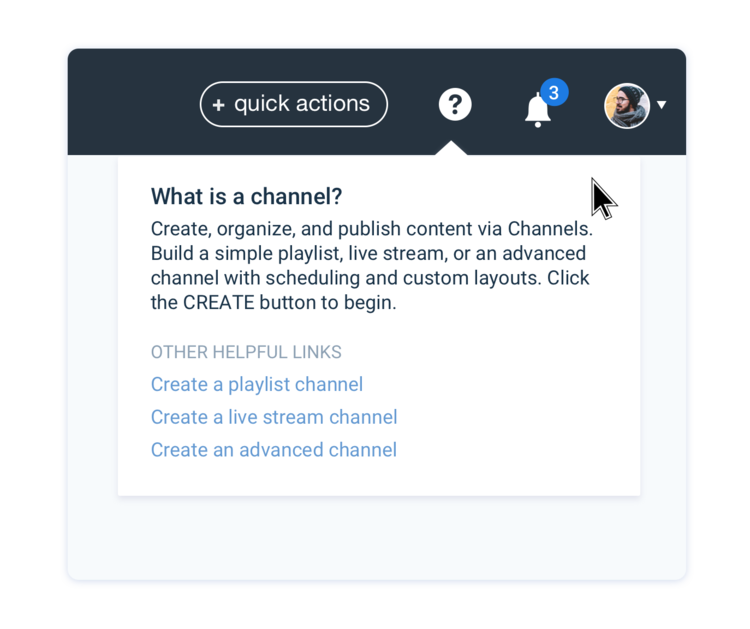 A prominent quick actions drop-down gives users the ability to create new channels, invite new users, and deploy new devices with just a few clicks from anywhere on the platform. While integrated help in the Appspace 7 platform means user guidance is immediately on-hand throughout every process and you're never left wondering what to do.
"We really wanted to make accessing everyday tasks easy," said Danielle Gover, Senior UX Designer at Appspace. "We also wanted to bring knowledge to the user when they needed it most and save time."
Sharmila Rajagopal, Technical Communications Manager at Appspace, went on to add, "We get regular feedback from users that when they go to our documentation, it is very comprehensive. However, we want to bring that knowledge to them."
Appspace 7 cloud beta is open now, upgrades to existing cloud services due to begin and run through the month of April, and on-prem being available in the early part of Q3 2018.
To learn more about Appspace 7 and experience it for yourself, click here.
Appspace + Crestron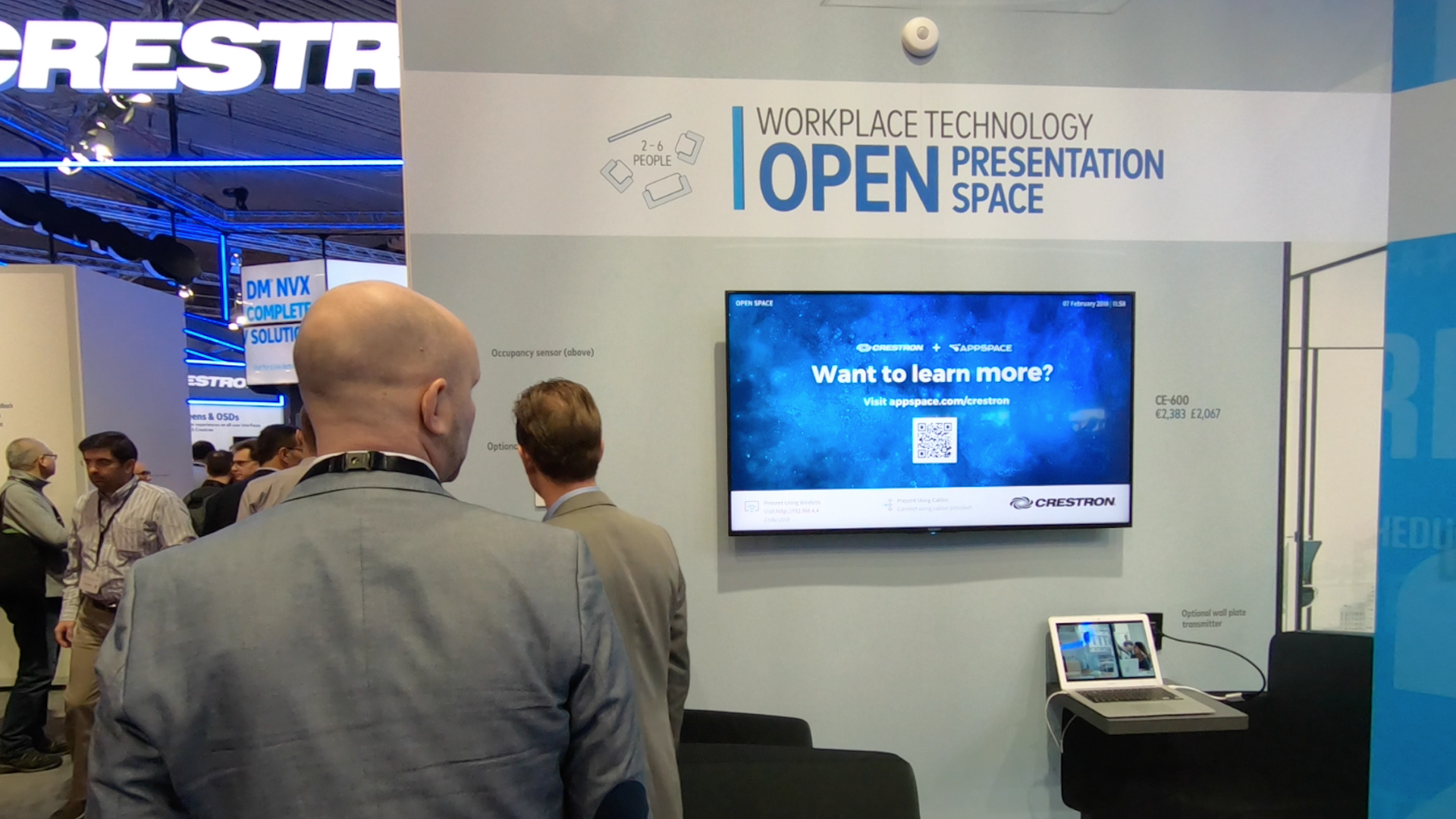 At the start of February, we announced a partnership with Crestron.
This collaboration introduces a unified solution for your workplace communication initiatives and results in several Appspace-enabled Crestron devices for both public spaces and meeting spaces. Devices include the Crestron Mercury, Crestron TSW, and the Crestron AM-200/300. To help understand the huge benefit, visit the Appspace + Crestron microsite here.
Meeting room management card
As part of Appspace growth in meeting spaces, we are releasing an updated meeting room management card.
This is immediately compatible with Crestron's commercial-grade TSW tablet and will be available in late March/early April.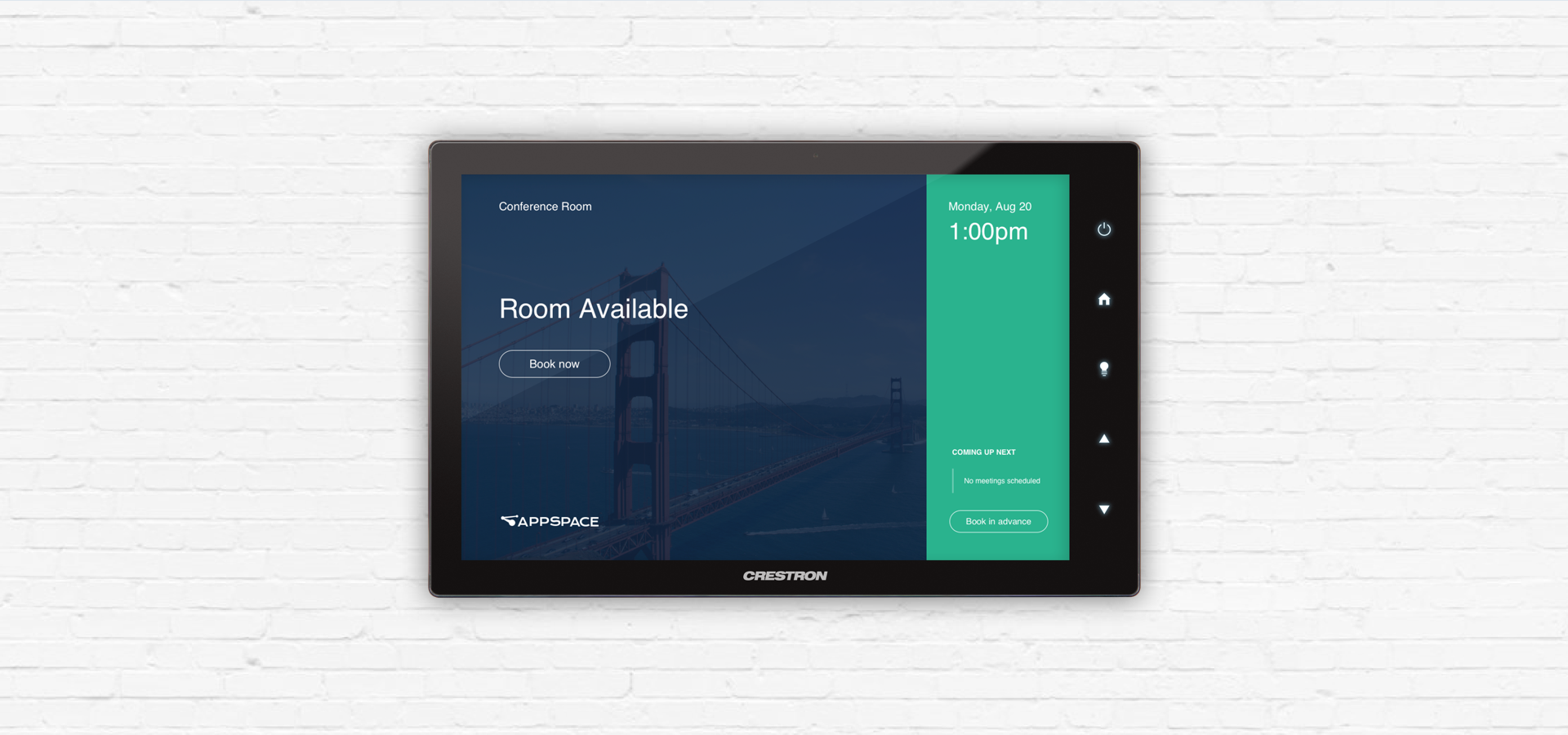 Initially, the room management card will be compatible with Office 365 and support for Google Calendar and other providers in Q2.
More tools
Late Q1 will also see a migration of online support tickets from the platform to its new home in the Appspace account portal.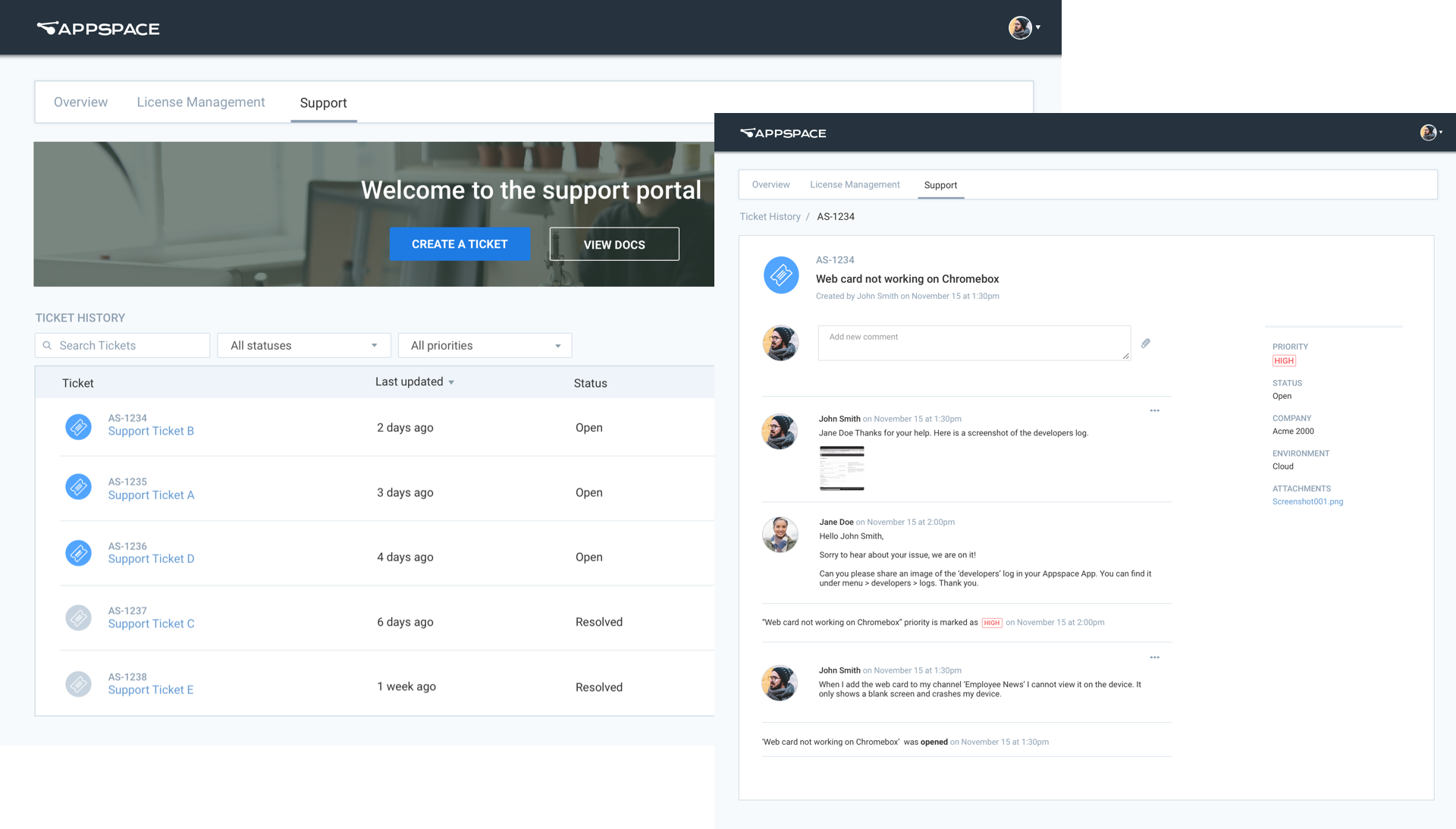 This move centralizes support into the dedicated administrative environment launched back in September and provides better visibility and communication of ticket resolutions.
But wait, there's more…
If the Q1 deliverables weren't enough, the momentum continues through Q2 with further enhancements to Appspace 7's channel publishing workflow, plus:
Centralized branding and theme controls
For years, Appspace users have been customizing their experience. From platform branding to channel content, app themes, and Appspace cards we have provided lots of customization controls – and now we are centralizing those controls.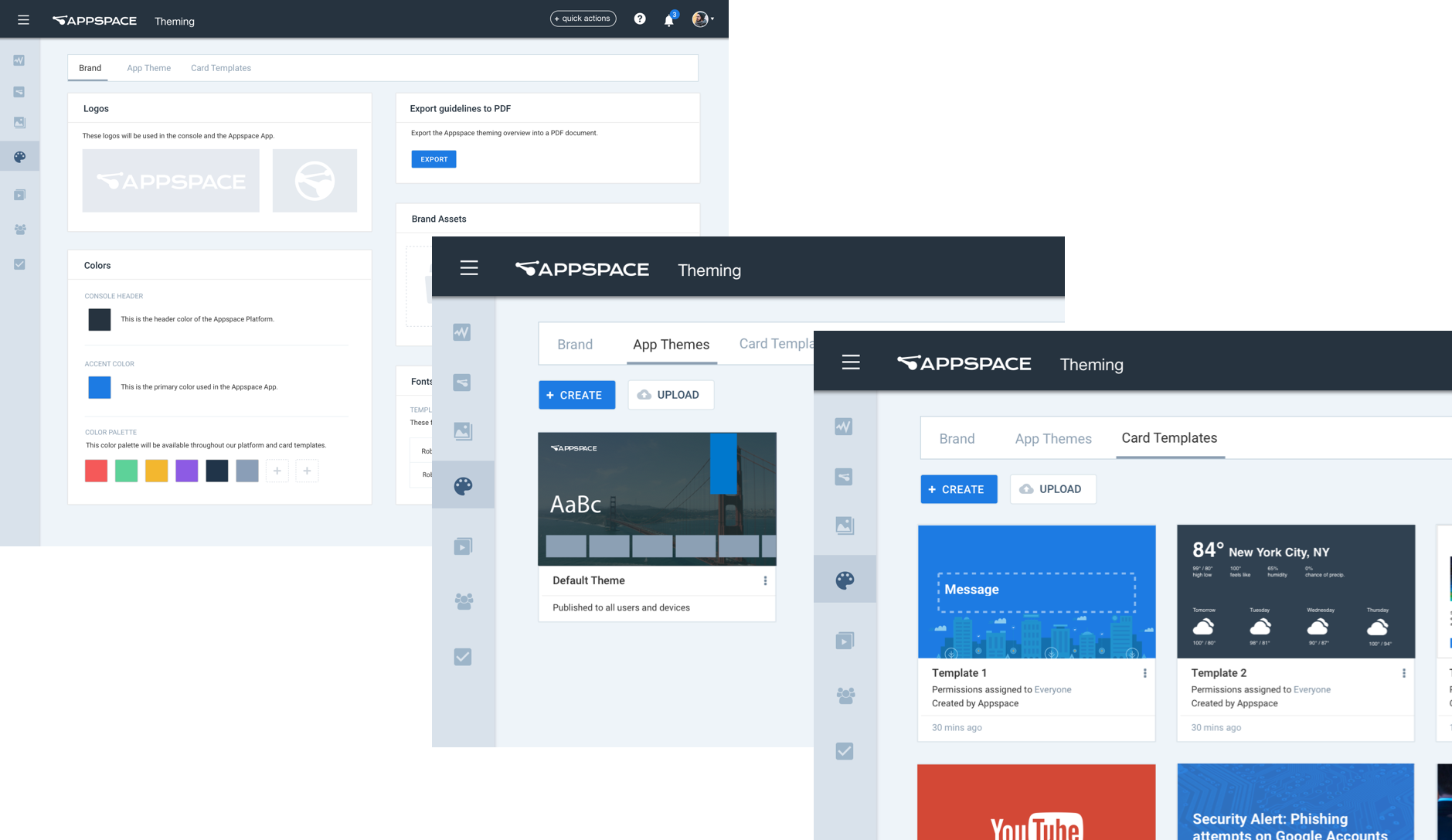 Brand owners can set corporate branding and themes from a single location in the Appspace platform and automatically enforce those preferences across Appspace App deployments and cards.
In summary
The focus continues on delivering impressive user experience. An easier, faster, and more powerful experience for all users.
Look out for more information as it becomes available through our blog.